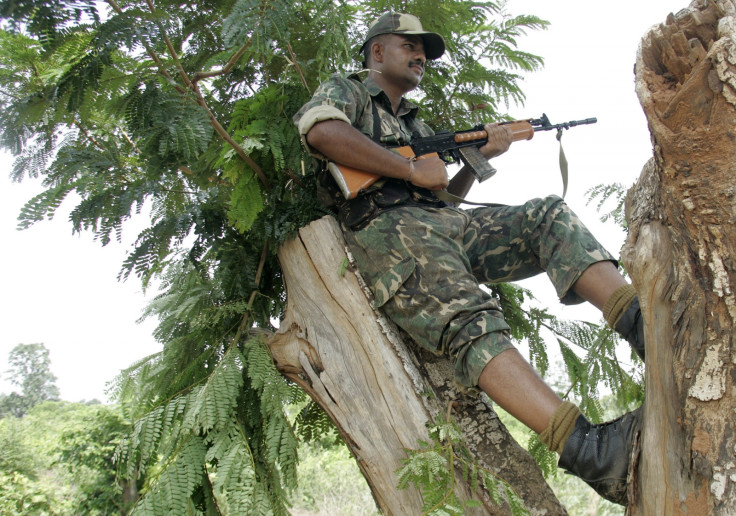 Indian forces have killed 24 Maoist insurgents in the border region between Odisha and Andhra Pradesh states. Police from both the states were involved in the counter-terror operation.
All the killed rebels belong to the outlawed Maoist group active in the area, said the police. Among them were two top leaders and seven women. Two security forces were also injured in the incident, which took place in the notorious border region known as Malkangiri, situated in the middle of thick forests.
The bodies of the killed left-wing extremists are yet to be identified. Though the security forces have mounted similar efforts in the past, this is the biggest operation against the insurgents in terms of death toll. The number of casualties may increase as several rebels are thought to be injured and a search operation is still on.
"As the place where the encounter took place is too remote ... the bodies are to be airlifted by helicopter to Malkangiri," the border district's superintendent of police Mitrabhanu Mohapatra told the Indian daily Hindu. As many as 50 extremists were thought to have gathered at the site when the police launched the raid.
"We had received intelligence reports that a major training camp of Maoists was on in the area. Based on this information, Greyhound commandos of Andhra Pradesh and armed forces of the Odisha police took up this joint operation," added the senior police officer. Weapons such as AK-47s and rifles have also been seized in the operation.
Maoist rebels, who have been involved in an armed insurgency against the state for several decades, control several areas in states in the north-east and central India. The rebels claim to be fighting for the rights of the rural population and tribal groups, while their revolt has been a constant cause of concern for the federal administration over the years.