83 'poorly equipped' soldiers still missing following Boko Haram attack in Gashigar
Soldiers went missing during heavy fighting in Gashigar village, on the border with Niger, on 17 October.
At least 83 soldiers are believed to be still missing following an attack by Boko Haram terrorists in northeastern earlier in October. Army spokesman Col Sani Kukasheka Usman confirmed that "some" soldiers had gone missing and 13 were wounded during the attack, occurred in the Gashigar village, on the border with Niger, on 17 October.
Usman did not comment on the number of the missing soldiers missing, but some reports claimed they were at least 83.
On 23 October, officials told AP, on conditions of anonymity, that the soldiers were not able to counter the attack in Gashigar because they were poorly equipped.
This seems to be in contrast with a previous statement by Chief of Army Staff, Gen. Tukur Buratai, who claimed, on 19 October, the army had managed to "chase out Boko Haram members from Nigeria."
The Nigerian government has been fighting against Boko Haram's deadly insurgency for the past seven years. Soldiers have previously claimed they were sent to combat without proper equipment,
In October 2014, local reports claimed Nigerian soldiers had been injuring themselves to avoid deployment in Boko Haram-held areas.
Furthermore, at least 700 members of the Civilian Joint Task Force (CJTF) – created to help the army in the fight against Boko Haram – have been killed by the militants.
Who are Nigeria's Boko Haram?
Boko Haram, which has renamed itself Iswap, fights against Western influence in Nigeria and aims to impose its version of Sharia law throughout occupied territories.
The group launches attacks in Nigeria and neighbouring countries in a bid to take control of more territory. Three Nigerian states – Adamawa, Borno and Yobe − have been under a state of emergency since May 2013.
Boko Haram has killed more than 20,000 people since 2009 and was deemed the world's deadliest terror group, surpassing Islamic State in November 2015. Nigeria has also become the world's third-most terrorised country as a result of the group's violent insurgency.
"Many of them had wives and many children. They had their aged parents who were part of their dependents, and who are now bereaved,"Jibrin Gunda, legal adviser to CJTF, told AP.
The Nigerian army is leading a regional offensive – consisting of 8,700 troops from Nigeria, Niger, Chad, Cameroon and Benin – against Boko Haram.
The offensive has scored some successes, such as the recapture of key territories and the recovery of arms and vehicles used by the terrorists during their attacks.
Although Nigerian President Muhammadu Buhari declared a technical victory over the fight against the insurgents in December 2105, Boko Haram still carries out attacks, with security expertswarning that underlying issues such as disenfranchisement, poverty and strong links with the Islamic State (Isis) will continue to pose major threats to stability in the region.
---
Nigeria up close: Check out our Flipboard magazine
---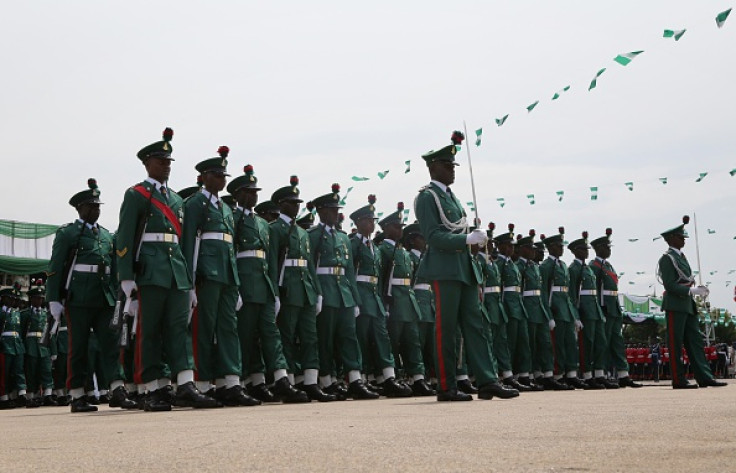 © Copyright IBTimes 2023. All rights reserved.