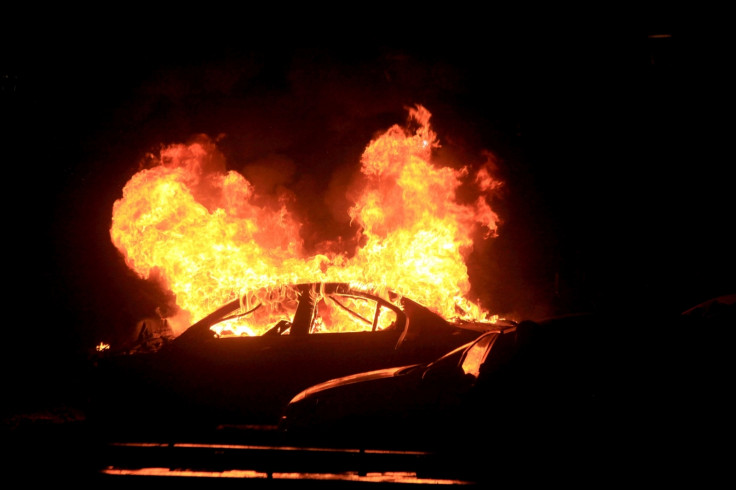 A man has admitted to killing both his wives by setting fire to them in a car because his mother didn't like them, according to reports.
Police in the Indian state of Rajasthan arrested Deepa Ram, 30, on suspicion of the murder of Daria Devi, 25, and Mali Devi, 27, both of who were found locked inside a burnt-out vehicle Sanchore in Jalore.
Ram, who has fathered three children with the two women, is said to promised to drive the pair and go buy them jewellery. He is alleged to have got out the car and set it alight after setting fire to a bottle of petrol inside.
The suspect is then said to have told police the fire started accidentally and he managed to escape, according to the Indian Express.
Jalore superintendent of Police Vikas Sharma said: "For the last three or four months, the accused, his family and the second wife had differences. During interrogation, the accused claimed that the woman had tried to strangle him in the past."
Police later revealed that admitting to killing them both, allegedly because his mother disapproved of them.
Superintendent of Police Binja Ram said: "He had a heated argument with them while driving, shortly after which he stopped his car at the side of the road," according to the Daily Mail
"One of his wives managed to get out of the vehicle to ask for help from those passing by.
"But Deepa Ram quickly got out of the car and managed to push her back into the vehicle and drove away.
"After driving for a while, he took them to a secluded place. He then stepped out of the vehicle, locked both his wives inside and set the car on fire."