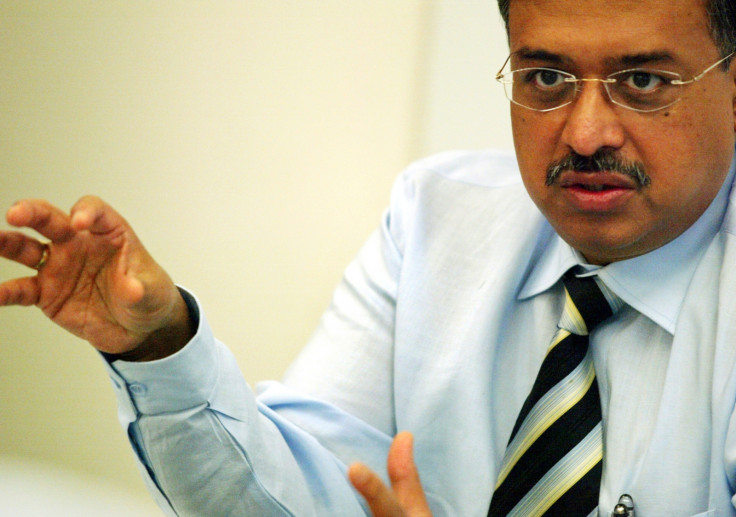 Dilip Shanghvi, founder and managing director of Indian pharma major Sun Pharmaceuticals, has seemingly overtaken Mukesh Ambani as the country's richest man, according to calculations based on the market value of their shareholdings.
Shanghvi, who has holds than 63% in three pharmaceutical companies — Sun Pharma, Sun Pharma Advanced Research and Ranbaxy Labs — is worth about $23.42bn (£15.17bn, €20.54bn) as of 19 February, according the Times of India's calculations based on data from the Bombay Stock Exchange.
Meanwhile, Ambani's networth is $21.2bn based on his 45% holdings in Reliance Industries and Reliance Industrial Infrastructure.
Shanghvi's networth would be even higher at $23.7bn, if we take into account the 23% stake that he and his family are set to acquire, the newspaper added.
However, Ambani is still the richest Indian with a net worth of $21.9bn, according to the Bloomberg billionaire index. He is also the 33rd richest person in the world.
Shanghvi is the second richest Indian valued at $19.6bn, according to Bloomberg. He is also ranked number 39 among global billionaires.
According to Forbes, Ambani and Shanghvi are richest Indians with fortunes of $23.6bn and $18bn, respectively.
Sun Pharmaceuticals, the second-largest generic-medication producer in the world, is currently India's biggest drugmaker by market value, having experienced a 50% increase in its share price over the last one year.
The Mumbai-based company manufactures more than 200 pharmaceutical ingredients and markets them in 40 countries.
Shares in Sun Pharma gained about 5% in the last one month, while Sun Pharma Advanced Research and Ranbaxy shares surged 50% and 10%, respectively.