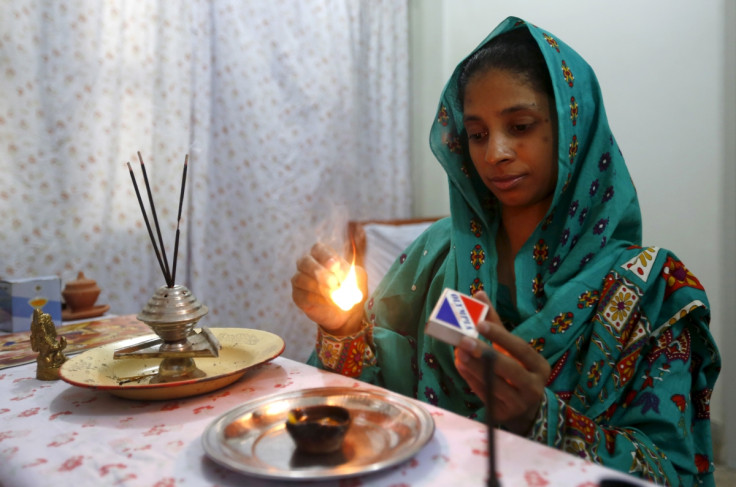 An Indian woman, who accidentally crossed over to Pakistan more than a decade ago, has identified her family in photographs, which were sent to her by the Indian government. Geeta will be reunited with her parents as early as 26 October. She was barely 11 with speech and hearing impairments when she strayed into Pakistan. She is now 22.
Geeta was spotted by Pakistani border guards but was unable to provide her name, address or documentation. Nor could she explain how she ended up in the country. During her years in Pakistan, she resided in a shelter home in Lahore, run by the Edhi Foundation.
"The Indian high commissioner has lately sent a family photo to us and Geeta has recognised the family," Anwer Kazmi, a senior official of the Edhi Foundation told Agence France-Presse. "We have showed the picture to Geeta and she says they are her family... We hope she will confirm the family identification during the Skype chat through sign language."
Three sets of photographs were sent to Geeta out of which she has identified one as possibly her parents but only a DNA test could establish if they are her parents, said India's Ministry of External affairs spokesperson Vikas Swarup. "If the DNA test verifies that they are indeed her parents then she will be handed over to them. If not, we have identified two institutions — one in Delhi and one in Indore — which are meant for people with certain disabilities," Swarup was quoted as saying by the Indian Express.
India's External Affairs Minister Sushma Swaraj tweeted: "We have located her family. She will be handed over to the family only after the DNA test". Meanwhile, the Edhi Foundation is trying to arrange a Skype call between Geeta and her family who live in the Indian state of Bihar.
Geeta, who was always thought to be an Indian, was accepted as Indian citizen by the Indian government only in August.