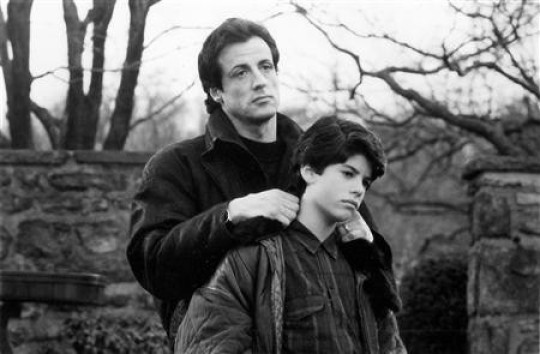 Hollywood superstar Sylvester Stallone's son Sage died three years ago due to a heart attack but the star has now sought peace for him in the holy town of Haridwar, in India. Sage was discovered dead in his Los Angeles flat in 2012.
The Expendables star's half-brother Michael, Michael's wife and two others made a secret visit to Kankhal, Haridwar last week to perform the shraadh ritual for Stallone's deceased son, Times of India reported. The rites were performed by Vedic scholar and astrologer Prateek Mishrapuri on the banks of the Ganges, a sacred river according to Hindu mythology.
Stallone came in contact with Mishrapuri in 2013 through their common friend and actress Nicole Kidman.
According to a report, the Rocky star had been seeing his dead son and had consulted Mishrapuri who suggested performing the Hindu traditional ceremony on 11 October. The family returned to Philadelphia soon after the rites were done.
The 'tithi shraadh' ceremony is an important event for Hindus when they pay homage to their ancestors and deceased family members, especially through food offerings. It is believed that by performing the shraadh during the month of Ashwin (that falls between September and October) the soul of the deceased goes to heaven.