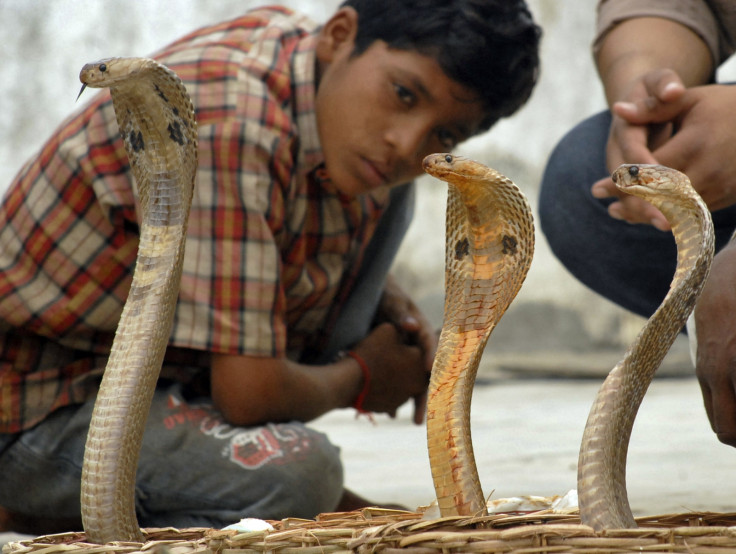 A jealous husband has reportedly sent a package containing a poisonous snake and a threat letter to his wife's senior colleague. The husband allegedly suspected the government employee was trying to woo his wife into a relationship.
The package was perforated in order to allow the reptile, claimed to be a cobra, to breathe. The receiver, identified as Keith D'silva, told police that the husband was opposed to his wife working with him for unknown reasons. The snake swiftly slithered away as soon as D'silva opened the package. The bizarre incident took place in the southern Indian city of Bengaluru, formerly Bangalore.
The parcel had several letters warning the employee, who works with the state-run Bangalore Electricity Supply Company, against starting a relationship with the woman. "D'silva told us that Prasad was opposed to his wife working under him in the office and also objected to her receiving work calls at home. We have sought legal opinion to register a case of criminal intimidation. As per our preliminary investigation the parcel was sent from a courier office at Rajajinagar in North Bengaluru," an investigating officer told the Indian Express.