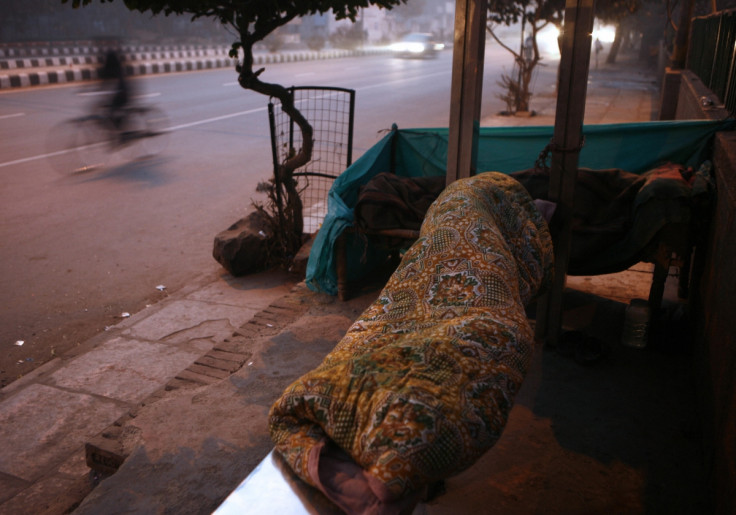 A homeless man was declared dead in Mumbai after police found him unconscious at a bus stop. He was taken to Lokmanya Tilak Municipal General Hospital, where his pulse was checked and a white cloth was put over his body after the doctor pronounced him dead. However, moments before his post-mortem was due to take place, hospital staff realised that he was breathing.
After checking his pulse, the body was allegedly taken straight to the morgue, violating hospital rules that require corpses to remain in the casualty ward for a two-hour "cooling off period". Suleman Merchant, dean of Lokmanya Tilak Municipal General Hospital, said that this was because the casualty ward had been full at the time.
"The patient was on a stretcher and his face and ear was infected with maggots, usually seen in decomposed bodies," Merchant told the Hindustan Times. "His pulse and heartbeat was absent. The patient also had fixed dilated pupils, a condition common in patients who are close to death. This could have led the doctor to believe that the patient was dead."
The police are now said to be looking into the incident while the man has been shifted to the hospital's medical intensive care unit, where he is in a "delirious state caused by severe intoxication", the Hindustan Times reports. He is being treated for an ear infection and malnourishment. The patient is yet to be identified.
Further media reports have indicated that the hospital's doctors have attempted to dispose of evidence of their mistake. Merchant has blamed the police for intimidating his staff, saying: "The police kept telling the doctor the patient was dead and insisted he certify him urgently."