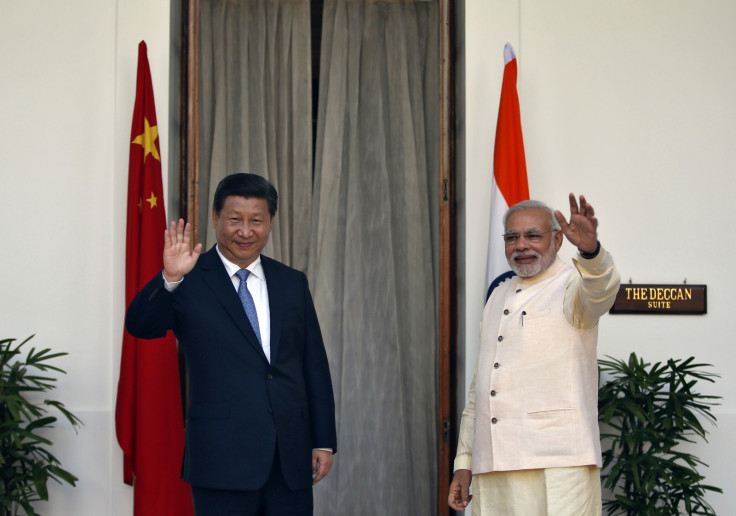 Indian Prime Minister Narendra Modi will meet Chinese President Xi Jinping on 23 June in Tashkent, Uzbekistan on the sidelines of the Shanghai Cooperation Organisation (SCO) summit. Modi is expected to raise the issue of India's membership to the Nuclear Suppliers Group (NSG) with the Chinese president, a move that is opposed by China.
On 20 June, Beijing said that New Delhi's application to NSG was not on the agenda of the plenary later this week in Seoul.
However, on 21 June (Tuesday) a Chinese foreign ministry spokesperson was quoted by Press Trust of India as saying thatIndia's membership was being discussed with the members of the club. "We did not target any country — India or Pakistan. We only care about the non-proliferation treaty".
The United States has been strongly supporting India's membership to the NSG. The White House and US State Department have called on other governments to support India's application to the elite club.
On 20 June, White House press secretary Josh Earnest in his daily news conference said, "We believe, and this has been US policy for some time, that India is ready for membership and the United States calls on participating governments to support India's application at the plenary session of NSG later this week."
China has been vehemently opposing India's membership to NSG on the grounds that it is not yet a signatory of the Nuclear Non-Proliferation Treaty (NPT). It has also argued that if India gets an entry into the elite club then so should Beijing's close ally Pakistan.
India reportedly finds the NPT discriminatory but its membership to the NSG has been supported by US, Switzerland, Russia, Italy, Britain and Mexico.