A woman who was raped by her friend and his associate in the Indian capital Delhi reportedly committed suicide a month after the incident. The 22-year-old was found hanging from the ceiling of her room. The woman left a suicide note that cited pressure from the family of the accused for an out-of-court settlement as one of the reasons for ending life.
The woman was last seen by the family on Sunday (19 June) night. The following morning her mother went to her room to check on her, but despite knocking the door for a while, she got no response. The mother then alerted the family, who broke the door open to find her hanging. Police said the woman wrote in her suicide note that she was killing herself out of "shame and disgrace" that the incident had brought to her family.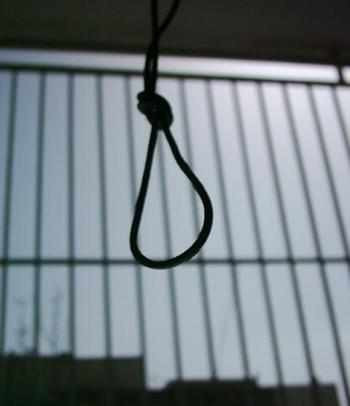 Two men were arrested and sent to judicial custody after the woman filed a police complaint in May alleging that she was raped by the two men. She told the police that one of the accused had promised to marry her while the other was his friend. The woman was reportedly undergoing counselling, but she still remained depressed, The Times of India quoted the family members as telling the police.
Police said the victim also blamed the "unfaithful" man for her suicide and her family that was rebuking her instead of lending support.