Indonesia: British death row grandmother Lindsay Sandiford will not wear blindfold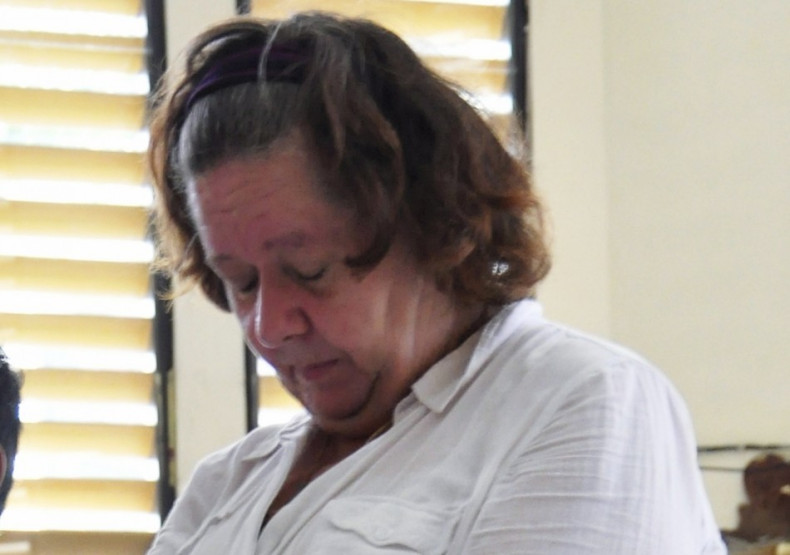 British grandmother Lindsay Sandiford has said she wants to look at her executioners in the eye when facing death by firing squad in Indonesia.
Sandiford, 58, from Cheltenham was convicted of smuggling cocaine worth £1.6 million from Thailand to Bali in May 2012, and faces death by firing squad.
"I won't wear a blindfold. It's not because I'm brave but because I don't want to hide – I want them to look at me when they shoot me," Sandiford, told Mail Online.
"I'll sing too, but not Amazing Grace. I'll sing Magic Moments by Perry Como."
Sandiford has started drafting goodbye letters to her family and said she does not want her family humiliated by the media like the relatives of the eight men who were recently executed in Indonesia.
"I don't want the macabre circus that went on last week in Nusa Kambangan. The prisoners' families were publicly humiliated while they waited for the executions to take place. The pictures of them crying in anguish are absolutely horrendous," said Sandiford.
"I would dearly love to see my family, of course, but I wouldn't subject them to that. I don't want any of my family to be there and I don't want a spiritual adviser because I haven't turned to God."
Sandiford was reportedly close to Andrew Chan, one of the two Australians executed on drug charges, and said he was a "close friend and confidante" in a statement released through her lawyer.
"He [Chan] counselled and helped me through exceptionally difficult times after I was sentenced to death in 2013. Myu and Andrew used their time in Kerobokan to make life better for everyone around them. They introduced the concept of rehabilitation to a prison that never had it before," said Sandiford, reported The Independent.
"The men shot dead today were reformed men - good men, who transformed the lives of people around them. Their senseless, brutal deaths leave the world a poorer place."
Sandiford has maintained that she was forced into drugs' smuggling to protect her son whose life was at stake.
Indonesia is known for its tough penalties and zero-tolerance policy on drug offences.
Indonesia's President Jodo Widodo has defended the country's death penalty laws saying they act as an "important shock therapy" for future offenders.
During a lecture at the Yogyakarta college in December 2014, Widodo said drug traffickers on death row had "destroyed the future of the nation."