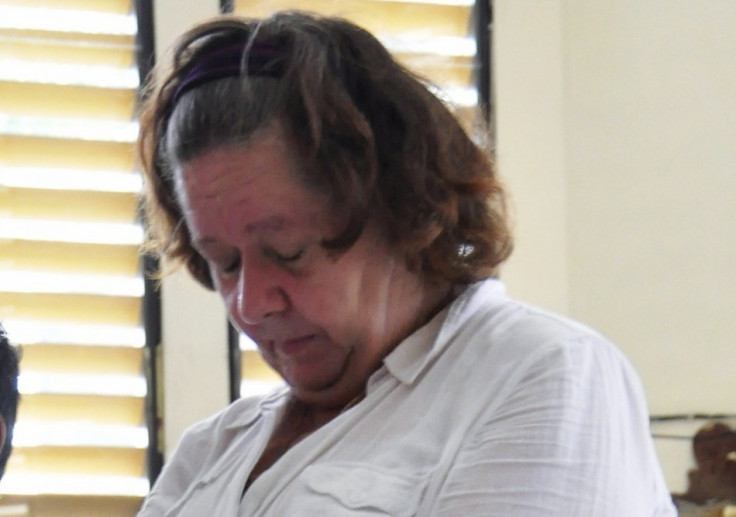 Fearing her death penalty could be carried out in a few weeks, British grandmother Lindsay Sandiford has written to UK's Foreign Secretary to seek financial help in pursuing a final legal appeal.
Sandiford, 57, from Cheltenham was convicted of smuggling cocaine worth £1.6 million from Thailand to Bali in May 2012, and faces death by firing squad.
She has maintained that she was forced into drugs smuggling to protect her children since their safety was at stake.
In a letter seen by BBC, Sandiford has appealed to UK's Foreign Secretary Philip Hammond who will be visiting Indonesia this month.
She has said that she does not have the financial resources to hire a lawyer and challenge her conviction or file for clemency.
Sandiford also claims she has received no assistance from the Foreign Office since her arrest.
The Foreign Office however, denies this and said it has consistently offered consular help to Sandiford.
"We are closely following Lindsay Sandiford's case in Indonesia. We stand ready to support at this difficult time, if it is requested," said a spokesman at the British embassy in Indonesian capital Jakarta.
"The UK strongly opposes the death penalty in all circumstances without exception. We have made representations about the death penalty to the Indonesian government, and we will continue to do so."
Indonesia is known for its tough penalties and zero-tolerance policy on drug offences.
Indonesia's President Jodo Widodo last week denied appeals for presidential clemency from two Australians who are also sentenced to death saying, there is "no compromise".
Indonesia carried out six executions last month, including five foreigners, for drug-related offences.