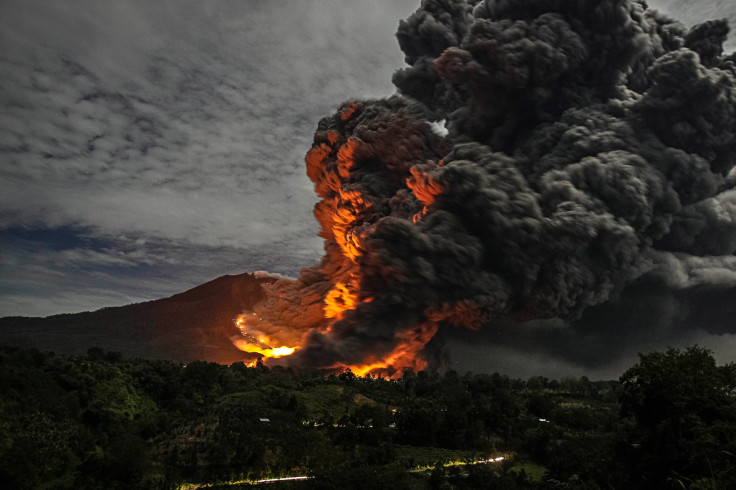 Around 2,753 villagers living at the foot of Mount Sinabung have been evacuated to safer grounds, after the alert level was raised from the third level of 'standby' to the fourth and highest level, 'caution' following a sharp increase in activity.
According to the Volcanology and Geological Hazard Mitigation Centre in Indonesia, the lava dome of Mount Sinabung in Karo, North Sumatra is growing each day due to the volcano's high level of activity, Jakarta Post reports.
Deri Alhidayat, an officer at the centre said that as of Friday, his observation post had detected low frequency volcanic earthquakes and 106 avalanche earthquakes from Mount Sinabung. It had also spewed lava five times, which slid down its slopes for a kilometre to the south and 1.5km to the southeast.
"It's feared that these small avalanches of lava will trigger bigger avalanches. Caution is needed in this situation," Deri told the newspaper.
Separately, the Antara news agency said that the volume of the lava dome at Mount Sinabung has increased to more than three million cubic meters.
Mount Sinabung erupted early last year, killing 16 people.