Mount Sinabung in Indonesia has erupted again, recording its biggest-ever eruption with ash and smoke being spewed 10km into the air.
The volcano has become increasingly active since September and has recorded several eruptions over the last week.
Thousands of people who live in villages around the volcano are currently stranded, with more expected to be evacuated with the threat of more eruptions remaining.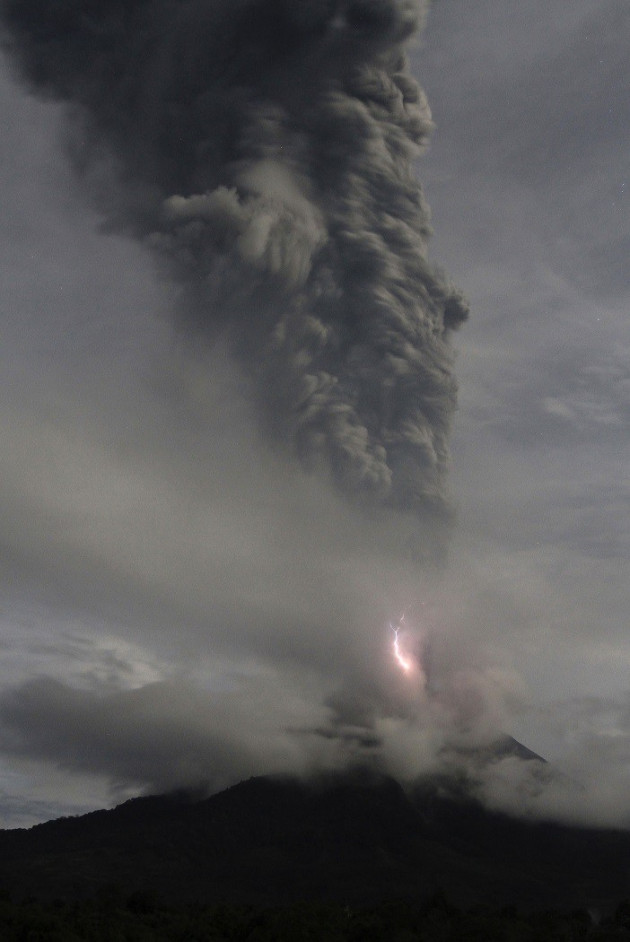 Sutopo Purwo Nugroho, spokesman for the National Disaster Mitigation Agency (BNPB), told the Jakarta Globe: "The potential for more eruptions is still high. With lava spewing in the past four days, these eruptions will be more dangerous."
Over 6,200 people have fled their homes and are currently staying at 16 refugee centres set up by officials in Indonesia.
So far, over 25,000 hectares of farmland has been damaged and the livelihoods of many locals have been lost.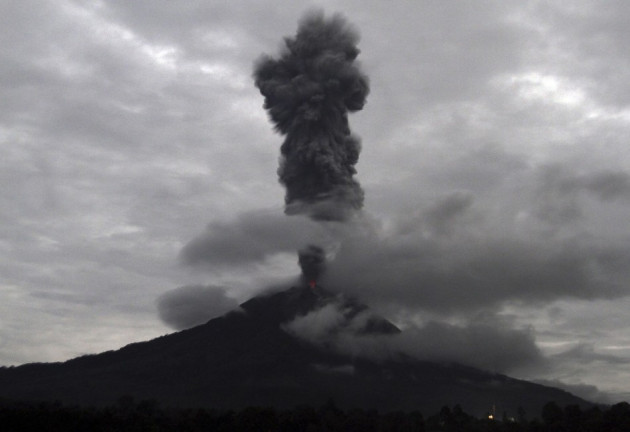 Three more smaller eruptions followed the record eruption: "There were up to 500 metres of hot clouds and the eruption lasted for 8.5 minutes. There were rumbling noises that were heard up to Berastagi and Kabanjahe," Sutopo said, warning people not to return to their homes until they are told it is safe to do so.
"We urge everyone to keep alert. There are two threats, which are eruptions and cold lava. Please don't get provoked with false rumours related to Mount Sinabung ... officials will always give information to the public."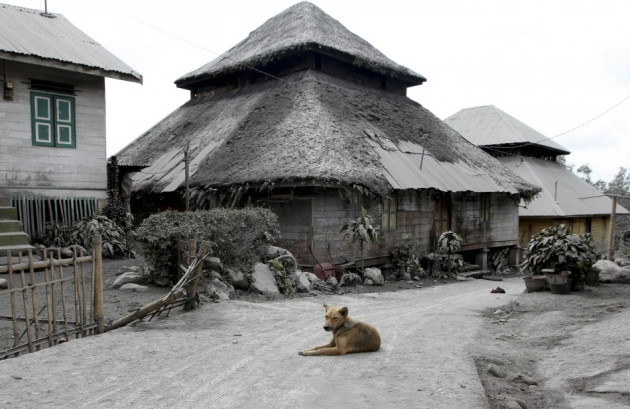 According to Indonesia's Antara news agency, the government has raised the alert level to Level 3, the second highest alert on the country's scale. Residents are advised to abandon areas within a three kilometre radius of the volcano.
The volcano has now been spewing lava for three days and eruptions are likely to become more dangerous.
Read more:
Indonesia: Mount Sinabung and Mount Merapi Eruptions Spark Mass Evacuation
Indonesia: Sinabung Volcanic Eruption Raises Alert Level and Sparks Evacuation [PHOTOS]
Mount Sinabung: Sumatra Volcano Erupts Again as Thousands Flee Homes [PHOTOS]