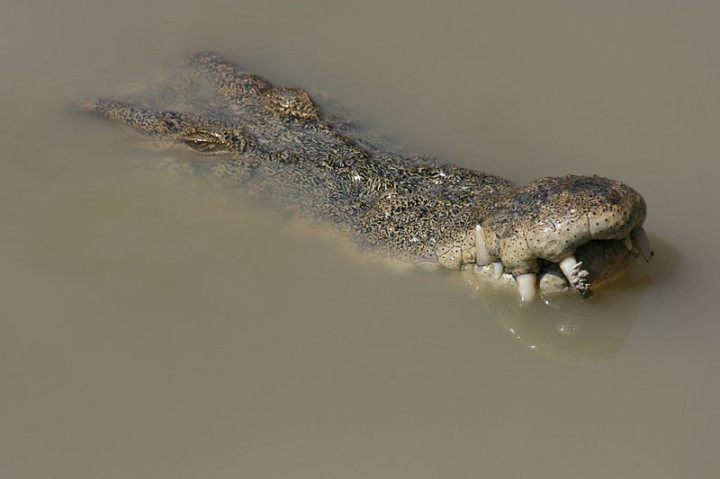 A crocodile has eaten a farmer in Indonesia after pulling him into the water as he hunted for crabs.
The saltwater croc is believed to have jumped out of the water in Kupang and dragged Zam Ledoh, 51, away. The attack took place on the Amabi River near several villages that had reported livestock going missing in recent weeks.
Kupang district police spokesman Yoseph Marsudi said the river is home to 20 crocodiles but they did not normally attack humans.
Ledoh's head was found floating downriver the day after the attack. According to AFP, it was found by his family, who had accompanied police in the search for him after he did not come home.
They found the basket of crabs and his fishing gear and then came the gruesome discovery of his head in the river estuary.
Local police chief Mochammad Slamet said other body parts, including his intestines, were found in the water: "We were able to identify him because of the head," he added.
World's largest reptile
Slamet said that in the last 18 months at least five people had been killed by crocodiles locally. He urged villagers to "be aware that they are living near a crocodile habitat and take extra care".
Saltwater crocodiles are the world's largest reptile and can grow up to seven metres in length.
In April, a man in Australia survived a crocodile attack by punching it in the face. Yoann Galeran was attacked by the crocodile in Gove Harbour, Northern Australia, while working for Arnhem Fisheries.
Galeran's boss Lisa Heathcote said: "He was swimming out and this crocodile has grabbed him by the head and done a roll. Then he's just started punching into it and it let him go. Then it came back at him again but he managed to get his hands under its front legs and push it off.
"He came back into the boat and said he had been attacked by a crocodile. He was laughing but I think it was shock."