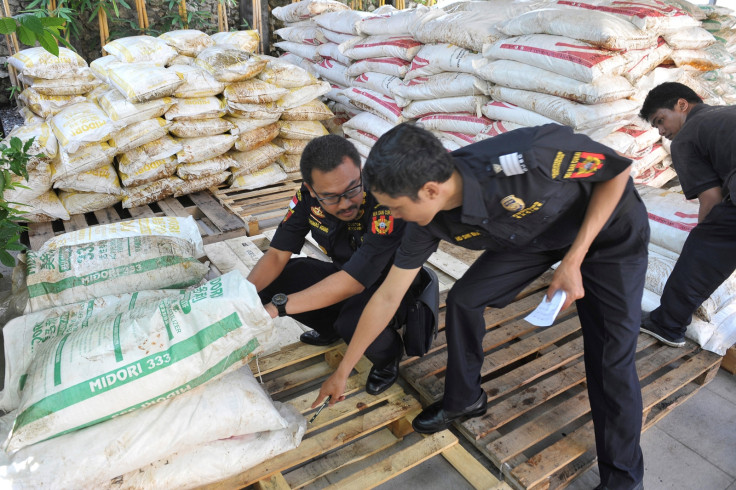 Authorities in Indonesia are reported to have seized a ship in Bali after suspecting it to be carrying materials to make bombs. The freighter was carrying 30 tonnes of fertilisers from Malaysia.
Police officials in Bali said they were investigating whether the ship was making its way to the eastern island of Sulawesi. The region is known for militant violence and the customs and police said they were questioning the ship's crew about its content.
The seizure comes at a time when Indonesia, which has the world's largest Muslim population, has seen resurgence in radicalism, especially from the Mujahideen militant outfit from its eastern region. The group was thought to be the first to pledge allegiance to the Islamic State (Isis).
Police officer Hendra Suhartiyono said the authorities doubted whether the fertilisers were meant to be transported to the radical networks in the region.
"We are not closed to the possibility that this chemical material ... could also be for the benefit of terrorist groups in Sulawesi to make low-impact and high-impact bombs," Reuters cited Suhartiyono as saying.
The crew of the ship is being thoroughly scrutinised for carrying and shipping explosive material – ammonium nitrate – from Malaysia, according to Bali's customs official Thomas Aquino.
"They confessed that the boat was rented to be shipped to Sulawesi. They thought the material in the sacks was fertiliser. We will detain the ship crew to be processed legally," he said.
The region was once home to Indonesia's most-wanted militant Abu Wardah Santoso. He was killed in the forest area of Sulawesi in July during a gun battle with security forces. The encounter is said to have marked a victory for President Joko Widodo's government in its campaign against terrorism.
Santoso had pledged allegiance to IS and had cultivated a small Islamic fundamental group. His group has reportedly been losing ground to Indonesian forces since his death.
Indonesia has been stepping up its security measures since August after reports emerged of a suspected militant plot to attack the resort island of Bali. It was reported that police found a bomb and some high explosive materials when it raided a house of a suspect, who reportedly admitted to planning an attack.