Ikea customers who hoped to recline in peace in their new deckchair got a painful shock when their fingers became trapped in the seat. The £25 (€20) beach chair, sold in all Ikea stores globally, collapsed and caused several people serious finger injuries.
The furniture shop has recalled all Mysingsö deckchairs, available in both a plain and striped pattern, following customer complaints.
Consumers said they required urgent medical attention after their fingers became caught in the wooden structure.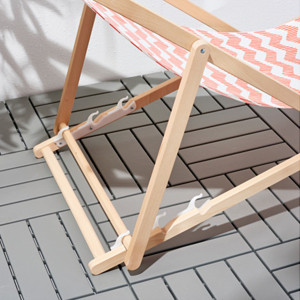 The Swedish company received five reports - from Finland, Germany, the US, Denmark and Australia - of the beach chair collapsing during use.
A spokesperson for Ikea said: "All five reports included injuries to fingers and required medical attention." She added that there was a risk of collapse and fingers.
"After washing the fabric seat it is possible to reassemble the chair incorrectly leading to risks of falls or finger entrapments."
Users are being urged to return the deckchair and receive a full refund.
Ikea said that an investigation would be held to "to further mitigate the risks of incorrect reassembly and injuries" and that a new improved design would be available for sale next month.