In his whirlwind campaign – which defied analysts and pollsters – to win the White House, Donald Trump, who has never held public office before, said he was his own "primary consultant".
President-elect Trump has run a determinedly individual campaign, running into fierce opposition from establishment figures in his own party such as House Speaker Paul Ryan and former Republican presidential candidates Mitt Romney and Senator John McCain.
In his march on the White House, Trump gathered around him a number of key figures in the on the radical right and, doubtless, we will be seeing some of them take political centre stage as the Trump administration installs itself in the White House.
Rudy Giuliani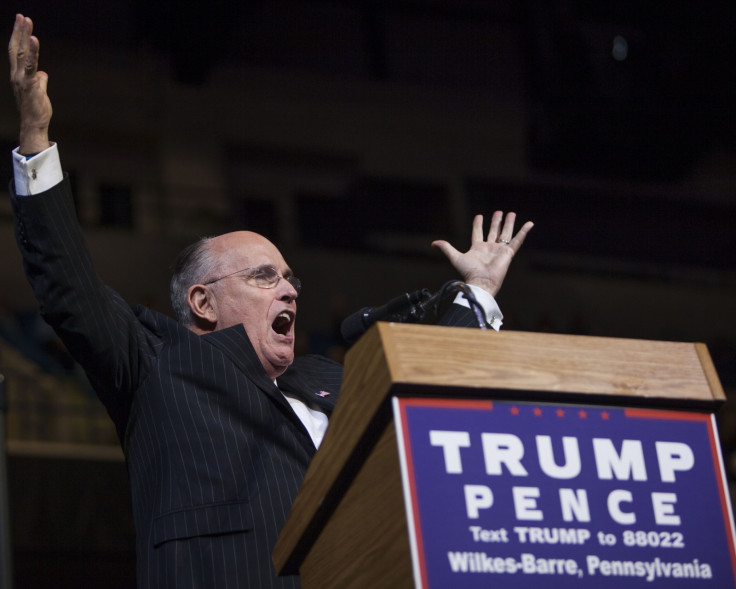 Former New York Mayor Rudy Giuliani has been one of the most vocal and consistent supporters of Donald Trump in his bid for the White House. The former lawyer and businessman rose to prominence in New York over his tough stance on crime. He is now tipped as a possible attorney general in the Trump Administration.
Chris Christie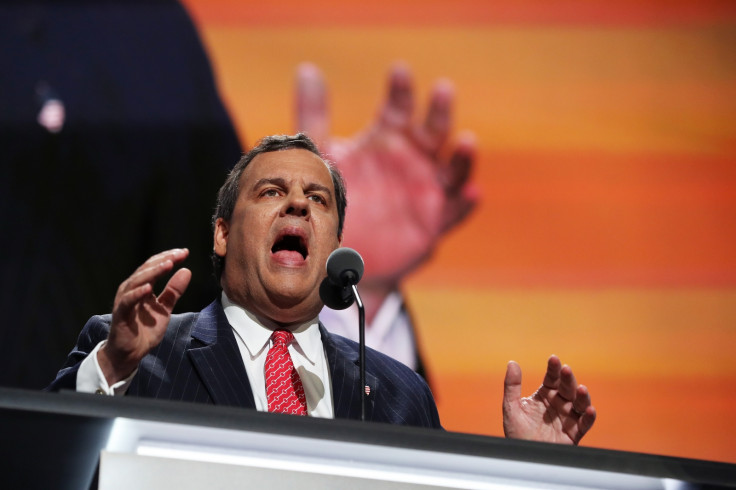 New Jersey Governor Chris Christie was one of the first major Republican figures to come out in support of the Trump campaign. Initially tipped as a possible vice president, and running briefly himself for the GOP nomination, Christie worked towards the end of the race to the White House as one of Trump's surrogates. Christie could take Secretary of Commerce or Attorney General in a Trump Cabinet.
Nigel Farage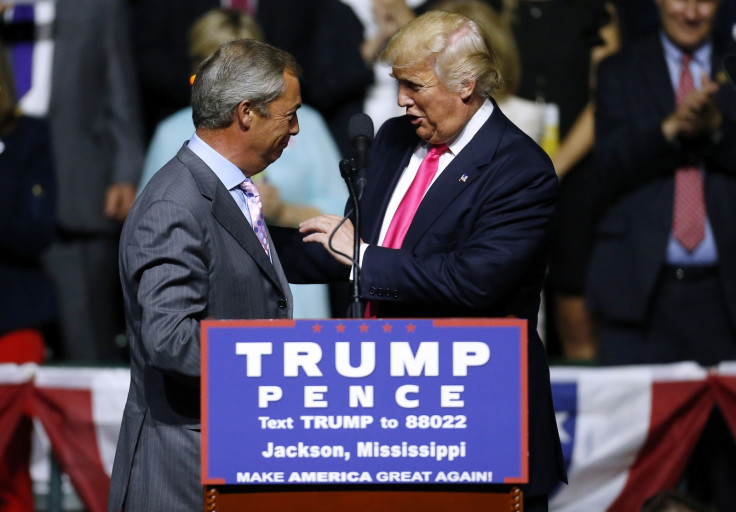 Observers of the US election from across the Atlantic could not help but draw comparisons between firebrand Trump and the UK Independence Party's own Nigel Farage. Parallels between Britain's Shock exit from the EU and Trump's surprising victory have also been drawn. Farage and Trump have also expressed their mutual admiration for each other.
According to The Times, Farage is flying to America this weekend to angle for a job in Donald Trump's administration.
Farage has been involved with the Trump campaign since the Republican convention in July and recommended his strategists, who have been advising the president-elect.
"Trump is hugely grateful to Nigel and he is very close to the people who are going to make up his administration," expained Arron Banks, the millionaire who helped bankroll Ukip.
"Trump is very loyal to his friends and Nigel would absolutely want to be involved if it was offered to him." Mr Farage is flying to Miami on Friday to make a speech and hopes to meet Mr Trump again this weekend. He suggested that he could qualify for the post of US ambassador to the EU.
Sarah Palin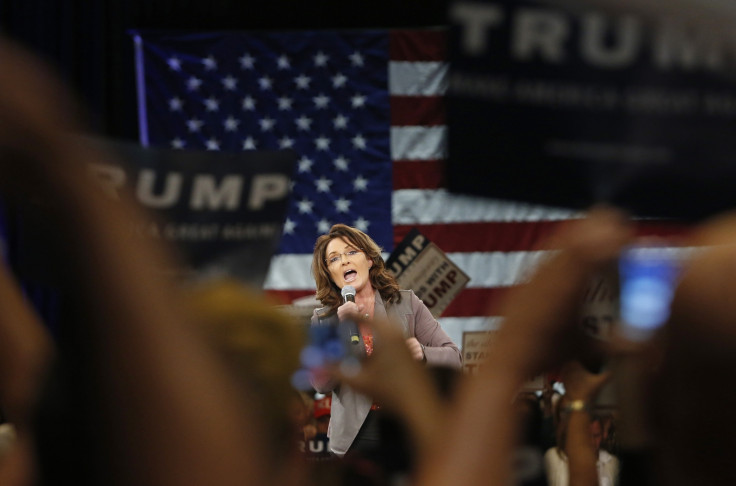 Tea Party heroine Palin was something of a trailblazer for Donald Trump, running as Senator John McCain's vice president in 2008. The former Alaska Governor appealed to the broad base of an emerging Tea Party as McCain ran against outgoing president Barack Obama. Not unlike Trump Palin was able to remain popular with her base in spite of a series of gaffes.
She joined the Trump caravan late but then worked the stump for him hard.
Reince Priebus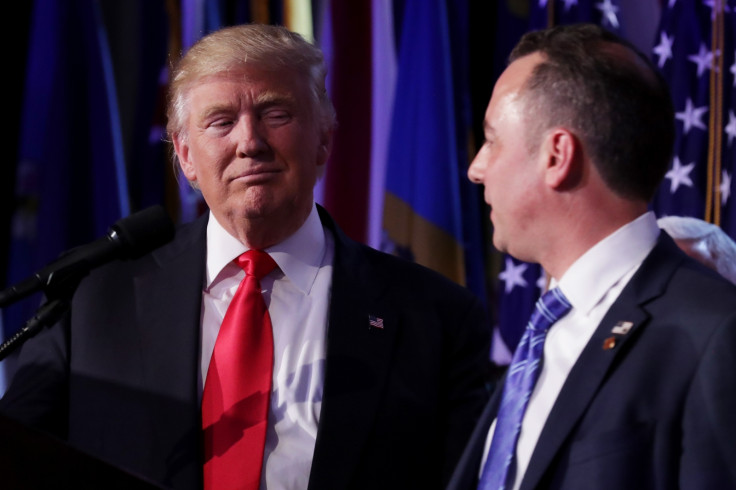 Chairman of the Republican National Committee, Priebus has been instrumental in getting Donald Trump to the Oval office. In particular, referenced in Trump's victory speech, Priebus has been one of the few consistent figures in the constantly shifting cast of characters during the billionaire's campaign. Priebus was key to reining Trump in on some of his more outlandish flights of fancy. He is being tipped as Trump's possible chief of staff in January.
Vice President-elect Mike Pence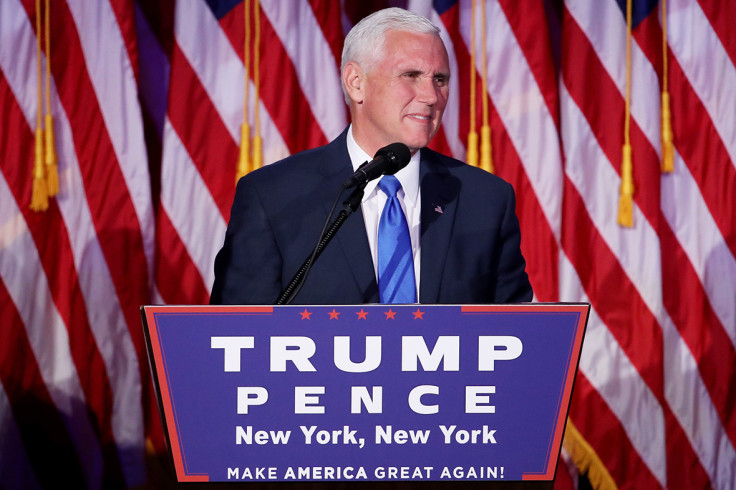 The Indiana governor's decision to join Trump's presidential ticket paid off in a big way. According to The Hill it didn't always look as if it would. Pence, a committed Christian and a fiscal and social conservative was said to have been furious when a 2005 tape emerged in which Trump was heard bragging about groping women without their consent.
He impressed many with his clam and confident performance in September's Vice Presidential debate. He's for cutting taxes, pro-gun, anti-abortion, slashing spending on welfare and is a climate-change sceptic.
Now, he will take office in January as the vice president. And speculation will build as to whether he might eventually ascend to the top job.
Newt Gingrich, former Speaker of the House
The old school Washington bruiser led the charge to impeach Bill Clinton in the 1990s, has been floated as a possible secretary of state, the cabinet post once held by Hillary Clinton.