Tired, hungry and dirty, Ukrainian troops withdraw as Debaltseve falls to pro-Russian separatists [Photo report]
The strategic rail hub of Debaltseve has fallen to Russia-backed separatists, who hoisted a flag in triumph over the town. The Ukrainian president confirmed that he had ordered troops to pull out and the rebels reported taking hundreds of soldiers captive.
Ukrainian troops, covered in dirt and looking exhausted, retreated with their weapons from the town in eastern Ukraine. Some were driving to the nearby town of Artemivsk in trucks while others, unshaven and visibly upset, were on foot.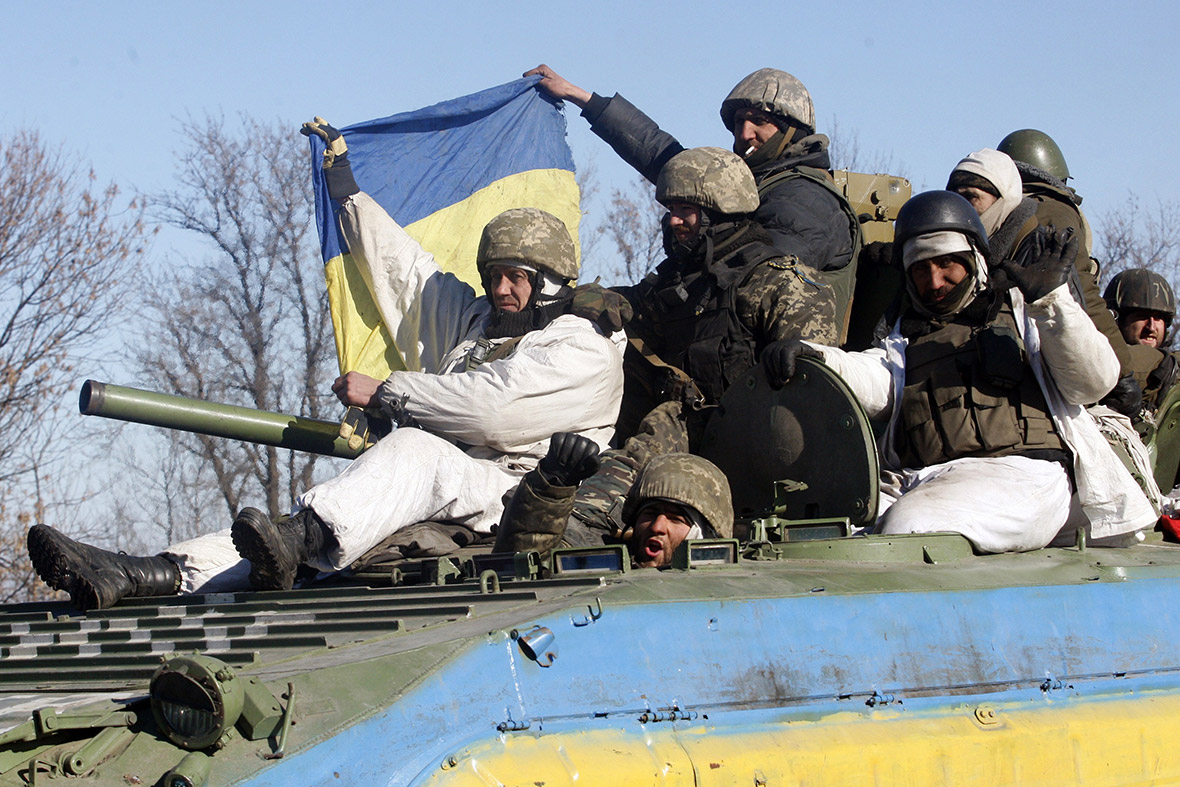 One soldier spoke to AP of heavy government losses, while another said they had not been able to get food or water because of the intense rebel shelling. A third spoke of hunkering down in bunkers for hours, unable to even go to the toilet because of the shelling.
The fierce fighting around Debaltseve, which links the two major separatist cities of Donetsk and Luhansk, had raged on despite a ceasefire deal brokered by European leaders which took effect on Sunday.
Semyon Semenchenko, a volunteer battalion commander and member of the Ukrainian parliament who was highly critical of the government's decision to retreat, said in a statement that 167 injured soldiers have been evacuated from Debaltseve. He mentioned a high death toll and said some bodies had been left behind but did not give specific numbers.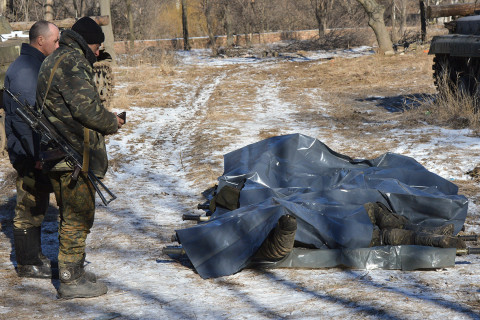 Ukrainian President Petro Poroshenko sought to portray the withdrawal as a tactical decision that "laid shame on Russia". He denied reports of large Ukrainian casualties and rebel claims of many soldiers captured, saying troops were leaving Debaltseve with their weapons and ammunition. He said the army had withdrawn 80 percent of its troops from the town by Wednesday morning and two more columns had yet to leave.
"Debaltseve was under our control, it was never encircled. Our troops and formations have left in an organised and planned manner," he said. "The Ukrainian troops... gave a blow in the teeth to those who were trying to encircle them," Poroshenko said at a Kiev airport as he travelled to eastern Ukraine to shake hands with the soldiers leaving Debaltseve.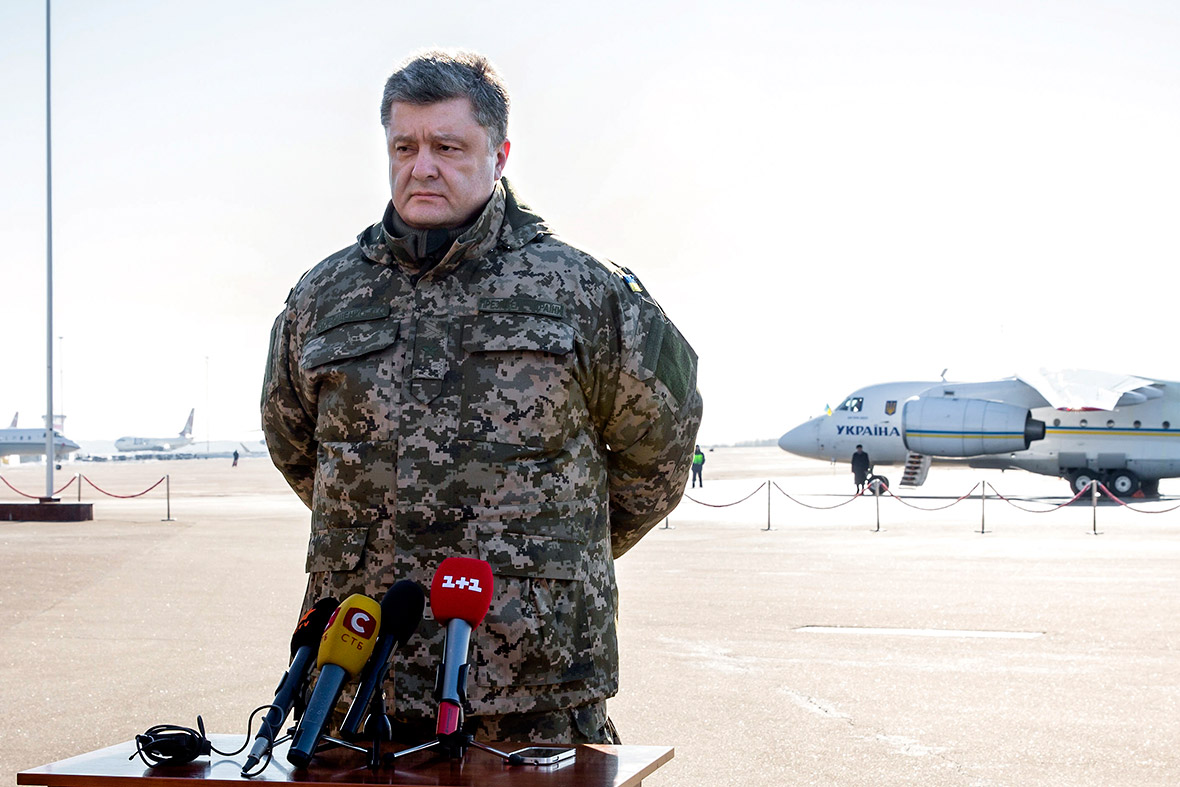 Russian President Vladimir Putin, on a visit Tuesday to Budapest, had urged Kiev to admit defeat in the contested town, saying "the only choice" of the Ukrainian troops was to "leave behind weaponry, lay down arms and surrender".
Nato Secretary General Jens Stoltenberg accused the separatists of refusing to respect the ceasefire agreement and urged Russia "to end support for separatists and to withdraw forces and military equipment from eastern Ukraine".
Russia has denied supplying the separatists with troops and weapons, a claim scoffed at by Western nations and Ukraine, who point to Nato satellite pictures of Russian weapons in eastern Ukraine.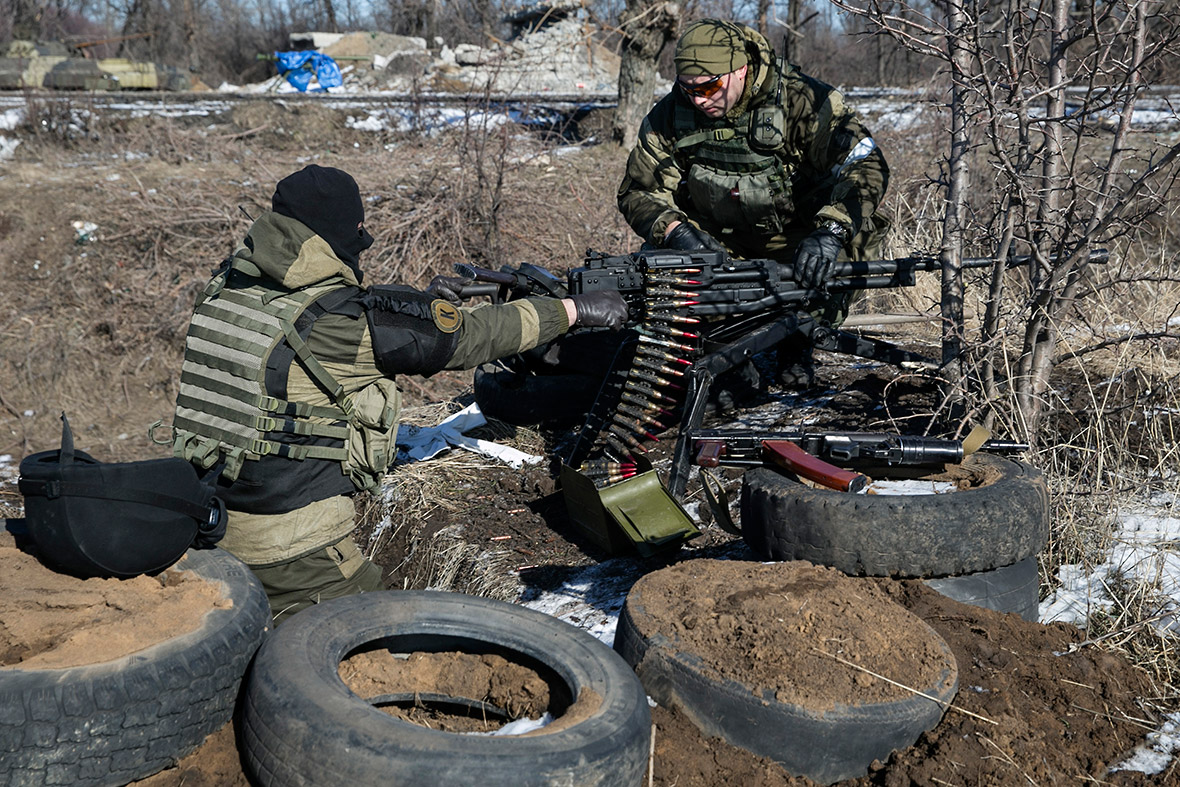 At a barricade outside the town of Vuhlehirsk, reporters were barred from the road into Debaltseve by a group of fighters. Some of the men identified themselves as coming from Russia's Far East and bore the typical Asiatic features of native people there.
Viktor Ponosov, a rebel commander at the checkpoint, said Ukrainian forces appeared to have run out of ammunition and food. "We have heard that they are calling their relatives and friends from within the encirclement and saying to them: 'Please help us, because they are killing us and destroying us'."
Russian state television showed a video of dozens of Ukrainian soldiers who surrendered to rebel forces in Debaltseve. The soldiers were shown unarmed as they were walking in one column carrying their personal belongings and wounded servicemen on makeshift stretchers.
A rebel commander was heard promising to the soldiers they would be respected and no one would beat or torture the surrendered military personnel.