Meghan Markle is no stranger to giving out life advice, as the actress and humanitarian has her own Gwyneth Paltrow-esque lifestyle website called The Tig.
But in her latest blog post, 35-year-old Suits star Markle may have shed light on her life mottos and opinions on romance, which may be of interest to some as she is dating the British Royal Family's very own Prince Harry.
The US-born star may have been feeling in a fairly upbeat mood upon writing the article, or perhaps even just got off the phone to the redheaded prince, who lives 3,500 miles across the pond.
Offering some inspirational quotes to her readers which she describes as "itty-bitty tidbits of wisdom" to "lift daily spirits", Markle even encourages to print the messages out to remind yourself that "you are enough".
As rumours continue to swirl over a near-future engagement between Markle and her royal beau, the actress wrote a little piece, tagged: 'Thoughts to live by', that have only fuelled the fire.
The first message reads: "Overplanning kills magic", perhaps hinting that she and Harry will do things differently to Prince William and Kate Middleton's big white wedding in 2011, which included a guest list of almost 2,000 people.
Markle – who has spent a considerable amount of time in London over the past seven months, due to her blossoming relationship – also included the quote: "Go where you feel most alive." For Markle, that is undoubtedly by Harry's side. It was reported that she spent the majority of the first part of 2017 in the prince's Kensington Palace cottage following their New Year's break to Norway, and accompanied him to Tom Inskip's Jamaican wedding in March.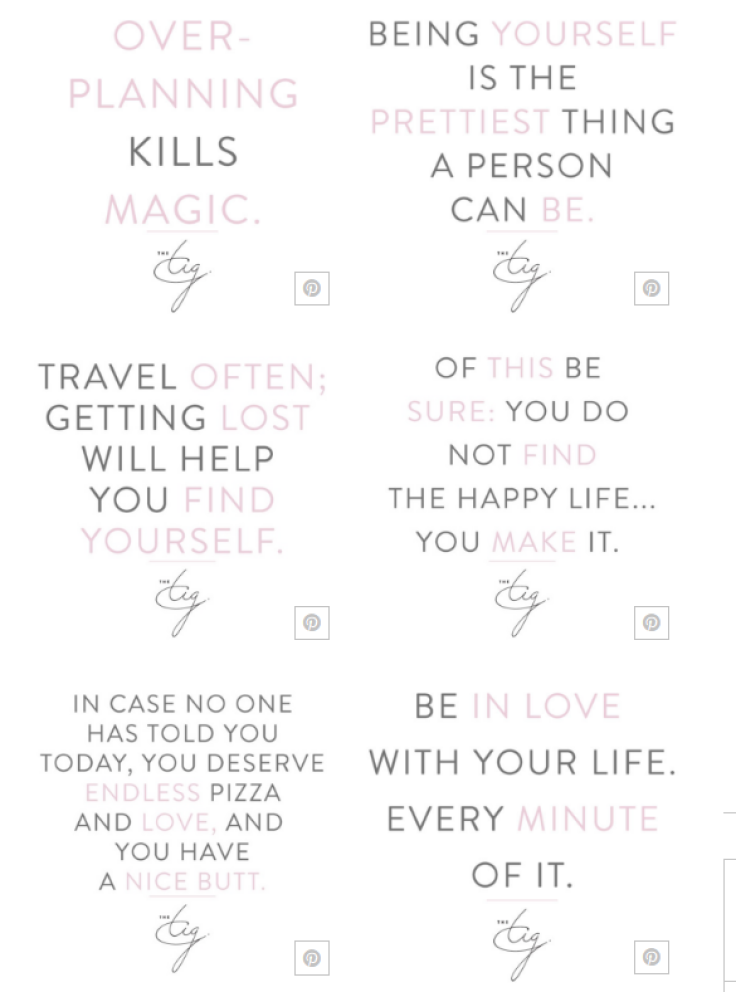 She also confirmed the reports that Harry is "smitten" in their relationship and happier than ever, with another quote stating: "Be a rainbow in someone's cloud."
Markle's positivity comes after her estranged half-sister Samantha Grant is threatening to release a tell-all book about growing up with the actress, called The Diary of Princess Pushy's Sister.
The 52-year-old has claimed the book will include her memories of growing up with the Suits actress, revealing that she has "always had ambitions to become a princess".