In episode three of Inside Tech City, technology reporter Alistair Charlton visits the weird and wonderful offices of Mind Candy to speak to chief financial and operations officer, Divinia Knowles.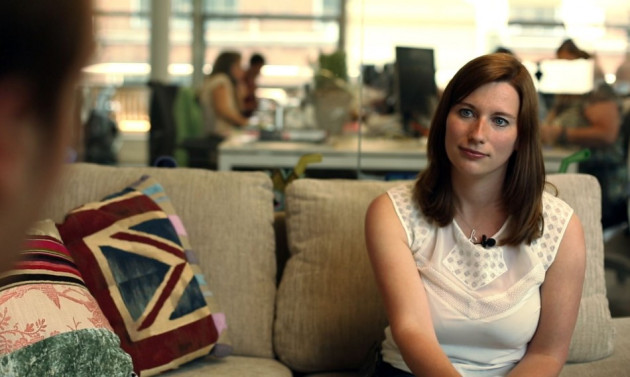 With artificial ivy covering the ceiling, grass beneath my feet and a main reception desk resembling a tree trunk, entering Mind Candy's London office is an unusual experience.
The company responsible for hit children's online game Moshi Monsters is anything but ordinary, but as my chat with financial and operations officer Divinia Knowles would reveal, there's a serious and successful business hiding behind the cartoonish exterior.
Having seen the tree house meeting room, coloured in my own Moshi Monster and ventured down the slide connecting one floor to the other, I sat down with Knowles to ask what it's like to hold serious executive roles in an environment like this.
A blessing
"I would say it's a blessing because it's more fun," Knowles said with a wide smile and laugh, before quickly adjusting to answer more fully. "It's an interesting one. We're seen as a very playful, creative company on the outside which of course we are, which is great, but ultimately we're also a business that's very commercial."
Knowles adds that the playful look is "really great for us in terms of being a fun company, and lots of people come to work with us because of that and it's a fun environment to be in. But underpinning that is a real solid, commercial business, which doesn't often come out, but it's there - that's why we've done so incredibly well."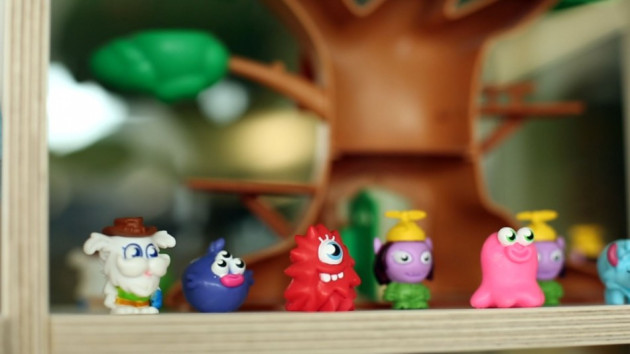 Michael Acton Smith formed Mind Candy in London in 2004, but it wasn't until 2007 - and after facing financial ruin - that Moshi Monsters was born as an online social game aimed at children aged six to 12. Players use the game to adopt pet monsters, socialise with other users and play educational puzzles - and although play can be free, some elements of the game cost money.
Since then, and after a rocky start as the financial crisis hit in 2008, Moshi Monsters has grown into a global success story, with 80 million players, 200 staff, an ever-growing range of toys, books and other merchandise, a best-selling magazine and a feature film due out later this year.
Startup is a company mindset, not a company size.

Knowles insists that, despite the success, Mind Candy can keep its fun and playful image. "I think that's vital to make sure the company doesn't become too corporate. We want to try and retain that startup vibe and I really think startup is not a company size, it's a company mindset. So as long as we keep the fun and the creativity in place and we make sure teams are really empowered and they're really wedded to their products and are creating products that consumers love, we'll keep that startup mindset, even when we're huge [with] a thousand people in the company."
Despite the success, Mind Candy has made its fair share of mistakes, and while Knowles agrees that her company could be seen as a role model for other, younger Tech City startups to learn from, this is only because "we've done some great things, but we've also made some massive mistakes."
Such mistakes include being slow to invest in tablets like the iPad, something which took many others by surprise. "I think lots of companies are in the same position and perhaps didn't realise how quickly mobile and tablet would rise in terms of a platform for our products."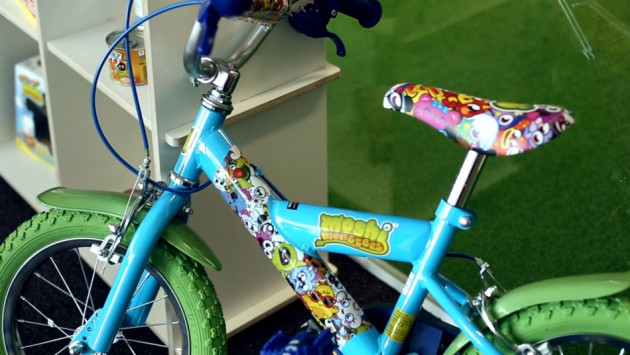 Investment difficulties

Another mistake, Knowles admits, was not going to investors soon enough, a move she thinks is difficult for small startups to perform successfully.
"I think it's quite hard below £250,000 to get funding and I think [startup loans from the government] can be quite complicated to access. I've read a lot about how people have applied to get access to that funding and they don't meet all of the criteria or they've actually struggled to fill in all the paperwork.
"Of the startups I know, the ones that are better connected through networking have a lot easier time getting funding, and the ones who are less well connected do really struggle, and I think that needs to be addressed at that lower level."
Education

Another change Knowles would like is to see is startup development and entrepreneurialism taught in schools.
"I think that what we need to do is improve educational link to startups and educate young people that this is an option...I think the educational piece is a really important piece that we're missing that other cities do really, really well. I also think other tech hubs [abroad] have a more entrepreneurial mindset and we could do with a bit more of that."
Going public
Mind Candy is widely expected to present an initial public offering (IPO) and list on the stock market in the next year, but while Knowles says this route has been discussed internally "as a potential exit strategy in the future," the company has no formal plans for flotation in place.
But she believes that London and the government's Tech City initiative would benefit from some startups venturing onto the London Stock Exchange. "I think it would be really great to have some London IPOs for some of these new companies, so they don't have to go to the US."
Knowles added: "London and Tech City could do with having multiple companies that are going that way and [the government should] support all of the startups that are really trying to make their way here. I don't think that it's necessarily one company that it needs [to IPO], but an ecosystem of companies coming through that channel, but yes a London startup IPO would be fabulous."
Not everyone will agree with - or even care about - the cartoonish décor of Mind Candy's office, but no one can dispute that beneath the tree house and the slide there's a highly focused and hugely successful company acting as a flagship that London and Tech City can be proud of.