Overshadowed by fascinations with other male monarchs, including the controversial Henry VIII, Richard III and Charles I, not much is said these days about Britain's longest-reigning king, George III.
Now, after 200 years under lock and key, the personal papers of King George have seen the light of day for the first time, and are to be featured on BBC Two in the UK tonight (Monday 30 January 2017)
Robert Hardman uses the documents to shed new light on "mad King George" and his lengthy reign, from 25 October 1760 until his death aged 81 on 29 January 1820.
It uncovers a man who was a political micromanager and a restless patron of science and the arts. He reveals a king who was furiously driven, sometimes to distraction, by his sense of duty to his family and his country – details that have been eclipsed by his later mental health.
The documentary – which features the dulcet tones of Simon Callow making special readings – digs deeper than the general perception that King George was famed for losing the Thirteen Colonies in America. It fleshes out the picture with new evidence, with the help of the papers released from the Royal Archives at Windsor Castle, London.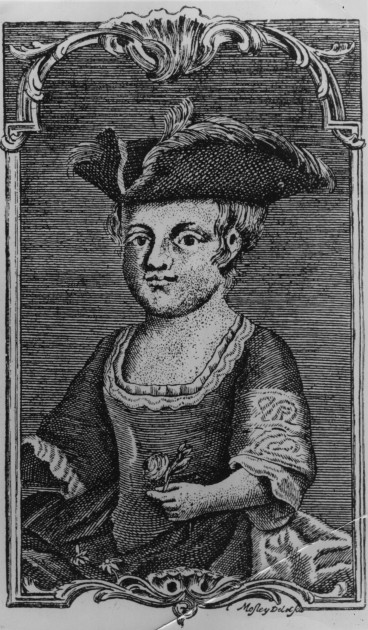 He was known as 'mad' King George III due to suffering from a recurrent, and eventually permanent, mental illness in the later part of his life. It has since been suggested that he had the blood disease porphyria, but the cause of his illness remains unknown.
When George succeeded to the throne at just 22 years old, the search for a suitable wife for him intensified. He married Princess Charlotte of Mecklenburg-Strelitz, whom he met for the first time on their wedding day.
Remarkably, George never took a mistress – in contrast to his grandfather and his sons – and the couple enjoyed a genuinely happy marriage until his mental illness struck. They had 15 children together – nine sons and six daughters – 13 of which survived to adulthood.
After the onset of George's permanent madness in 1811, he was placed under the guardianship of his wife in accordance with the Regency Bill of 1789. It has been noted that Princess Charlotte could not bring herself to visit her husband very often, due to his erratic behaviour and occasional violent reactions – not seeing him again until after June 1812.
After eventually developing dementia, George III died blind, deaf, lame and insane 14 months after his wife passed away, and was unlikely made aware of her death in 1818. He also was incapable of knowing or understanding that he was declared King of Hanover in 1814.
In the midst of his demise at Christmas 1819, he spoke nonsense for 58 hours, and was unable to walk for the remaining weeks of his life. He died at Windsor Castle on 29 January 1820.
George III – The Genius of the Mad King airs tonight (30 January 2017) on BBC Two at 9pm. It will be available on iPlayer for a further 30 days.