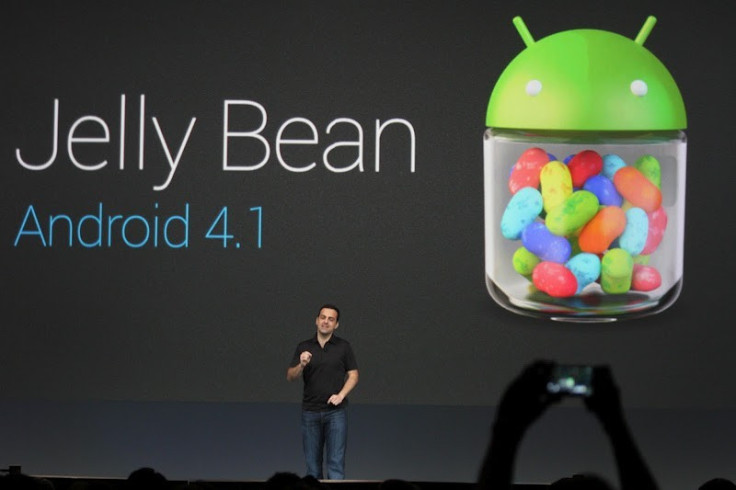 HTC fans are in for some great news, as EVO 4G finally joins the Jelly Bean party alongside its big brothers HTC One X and One S. Thanks to the industrious efforts of XDA senior member - mazwor, the Android 4.1 Jelly Bean custom ROM - MazVow-EVO - is now available for download on your favourite EVO 4G device.
Android fans would be eager to lay their butter-fingers on the smooth and seamless Jelly Bean interface laced with Project Butter technology. Together with advanced voice recognition, smarter keyboard and voice typing, Jelly Bean sets a precedent for other mobile platforms, particularly Windows Mobile OS.
The custom Jelly Bean ROM released for HTC EVO 4G is still in its elementary stages and needs further development. So, the package is likely to be afflicted with a few bugs and functional issues.
Here is the complete developer change-log depicting the working and non-working features of the custom ROM for Android 4.1 Jelly Bean:
WORKING
MOST APPS
WIFI
ANDROID SYSTEM
NOT WORKING
Key Points to Note
It must be noted that the custom ROM and the instructions given in this guide are applicable for HTC EVO 4G model only. Do not try the procedure on EVO 4G LTE, else it may lead to undesirable outcomes.
It is advisable to backup your important personal data (bookmarks, contacts, SMS, APNs and internet settings). The instructions provided in this guide are meant for reference purpose only.
IBTimes UK will not be held responsible for any warranty claims or damage inflicted to your device as a direct consequence of installing this Jelly Bean ROM update.
Here is a step-by-step guide to assist you in installing the MazVow-EVO Jelly Bean ROM on HTC EVO 4G [Courtesy: The Android Soul]
How to Update Android 4.1 Jelly Bean on HTC EVO 4G
1. Before you proceed with the Rom installation, ensure the bootloader is unlocked with S-Off and ClockwkorkMod/AmonRa recovery is installed on your device.
2. Download the latest version of Jelly Bean ROM from the official development page.
3. Download the Google Apps package.
Download Gapps | Filename: gapps-jb-20120726-signed.zip
4. Copy the two zip files downloaded in step 2 and 3 to the root folder of SD card on the phone.
5. Now, you need to boot into recovery. This can be done by performing a button sequence. Switch power of phone. Next, press and hold Volume Down & the Power buttons until the device boots to recovery, or HBOOT. If it's the latter, wait for the main menu to appear. Now, press Volume Down to select RECOVERY and hold Power button again to boot into recovery. In recovery mode, use the volume buttons to navigate/scroll and the power button to select.
6. Perform a Nandroid Backup of your current ROM, so that you preserve your system settings and can always restore it from recovery if something goes wrong with this ROM. To perform a backup, select Backup and Restore > on the next screen, select Backup again. Return to main recovery menu once backup completes.
7. Tap wipe data/factory reset, then select Yes to confirm on next screen. Wait until the data wipe process completes.
8. Select mounts and storage, then choose format system, and finally click confirm format on next screen. Now, return to the main recovery menu.
9. Select install zip from sdcard, then tap choose zip from sdcard. Locate the ROM file on the SD card and select it. Confirm installation by selecting Yes - Install _____.zip on the next screen. The ROM should begin installing.
10. Once ROM installation is done, select choose zip from sdcard again, then choose the gapps-jb-20120726-signed.zip file to install the Google apps package.
11. After the installation completes, return to the main recovery menu and hit reboot system now to reboot the phone into MazVow-EVO ROM. First boot should ideally take up to 5 minutes.
NOTE: To return to your previous ROM, boot into recovery (as given in step 5), select backup and restore then restore your previous ROM by selecting it from the list.
MazVow-EVO ROM, based on Android 4.1 Jelly Bean is now successfully installed and running on your HTC EVO 4G. Visit the official development page for further information and to download latest updates on the ROM.