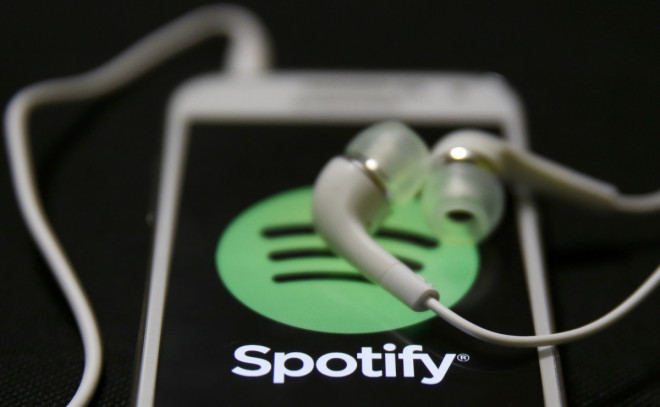 We have an insatiable appetite for content online. We want it now, delivered with ease, and more often than not we want it to be free.
We want individual songs or performances rather than whole albums. We want snippets of television shows that can be quickly gobbled up and digested without the need to wade through entire programmes.
This ever-growing market for digital content is opening up a significant money-making opportunity for those who hold the rights to such intellectual property – and without the burdensome costs of old needed just to deliver it to people.
In a digital world there are no material objects that need to be made, stored and distributed through physical channels such as high street stores and delivery vans. Files can be transferred instantaneously and across the internet, giving the consumer their immediate hit.
One of those rubbing its hands at this prospect is AIM-listed One Media iP Group, an intellectual property firm founded in 2005.
Its business model is simple. It acquires the rights to nostalgic audio, video and spoken word content from the 1920s up until the turn of the millennium. Its creative team then repurposes the content for digital and it generates revenue when people consume it online.
"The first thing we look for in nostalgia is either the tune has got to be known, or the artist has got to be known," says Michael Infante, chief executive of One Media iP.
"We don't go for unknown anything. It might be a fantastic piece of music, but if it's unknown and there's no hook then we won't not buy it – but we wouldn't pay any money for it."
This content is made available to consumers through a number of different platforms. It can be purchased, such as from iTunes, or streamed, such as through Spotify. Video content can be played through YouTube, where One Media iP's young channels have generated over 37 million views in a handful of months.
It uses social media to market content at optimal times. There is no marketing team per se, but there is a social media department dedicated to plugging the content.
"We're lucky that there's never a day that goes by in the music industry where there isn't an anniversary or something going on. The death of an artist, or whatever it happens to be," says Infante, who adds that the team plans its social media promotion around particular calendar events.
The team will go to fan sites and forums, Facebook pages – anywhere they can drop the content with a little backstory and reap the clicks.
"It works for us. It's inexpensive. It keeps costs down. Occasionally on Facebook we'll pay modest fees – and it can be ten or twenty pounds only – to expand a Facebook blog and instead of the 5,000 subscribers we have to ours, it might go out to 20,000. So you bring in some new likes," says Infante.
Spotify, YouTube and streaming
Streaming services have blown a hole in the old way of doing things. At first many in the industry were worried that this would destroy traditional revenues, created through the purchase and download of files, but many have been won over to streaming's lucrative and unique opportunities.
People spend more in a year on subscriptions to music services such as Spotify, where they are fed from a never-ending porridge pot of music, than they would have spent on downloading files or buying CDs.
This breathes new life into niche or unpopular music that previously lay undiscovered because people didn't want to take the risk of purchase in case they don't like it.
Now they will broaden their listening habits if they can stream tracks for free rather than download them.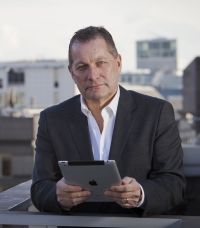 Rather than gathering pixel dust in the internet's archives, these tracks can generate advertising revenue for rights-holders on streaming services like Spotify and Deezer.
It is changing the old 80/20 rule, that 80% of a music catalogue's revenue is generated by 20% of the tracks in it. These days the rule is closer to 60/40 as people broaden their listening habits.
There has been enormous excitement about Spotify and its user base of 24 million people.
What has got more people from the industry salivating however is the impending launch of YouTube's audio streaming service.
Why? YouTube has a billion monthly users. That's an awful lot of potential advertising revenue to be made by those with the rights to music tracks and Infante is excited about the prospect.
Streaming is also a way to tackle content piracy, something that has blighted the entertainment industry.
For ten years from the mid-nineties you had a generation of people who were file sharing and didn't think there was anything wrong with it.
"I suppose if we cast our mind back the ability to save a music file in the nineties to an MP3, and for me to send it to you, existed long before the ability to monetise that because the first door didn't open until 2002 with iTunes," says Infante.
"Now, with the subscription model coming in, kids get an iPhone or whatever device it is they get and they can go to streaming sites and parents pay a small amount. Or nothing, because a lot of them are ad-funded and they get a lot of money from the advertising.
"So we see a slow shift, not through law enforcement, but through commercialism and monetisation."
Men & Motors
One Media iP has an audio catalogue of around 190,000 tracks. Revenue from these assets accounts for about 96% of its business, but it is shifting some of its focus to video.
This has been marked by its acquisition of the defunct Men & Motors channel from Granada Television, a lads-mag meets Jeremy Clarkson mix of automotive programming and after-hours 'blue' entertainment, such as "Jordan's Fantasies" presented by the balloon-boobed glamour model Katie Price.
It cut the 3,000 episodes of the channel's programming down into 12,000 clips. For example, it stripped all the test drives of cars out from the Richard Hammond-fronted Motoring Mayhem programme and put them on to YouTube for car enthusiasts to sniff out.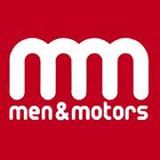 "The brand itself has a life of its own and we have been approached by several companies that wish to take that brand and put it back up as a channel," says Infante.
"I don't expect anything to happen in the next twelve months, because even if they sign tomorrow it takes a long time to set a channel up, right the way through from creating programming to creating how its' going to work."
Once Men & Motors goes back up on television, Infante believes there is an opportunity to license the brand out for merchandising, such as tee-shirts and mobile game apps.
This is because the brand, which was popular right up until it was axed in 2010 to make space on the network for another channel, will be revitalised.
It will be an increasingly important part of One Media's iP's business as it grows, says Infante – broader intellectual property than just audio and video content.
Finances – a £50m company?
At the moment One Media iP makes most of its money through download purchases and advertising revenue on streamed content.
And it has built up decent revenues from its inception in 2005. For the year to 31 October 2013, One Media iP turned over £2.65m, a 27% increase on the year before.
Underlying profit, before exceptional items, hit £523,648 – a 22% jump on the previous period. It means the firm's profitability is 20%.
In April 2013 it floated on the AIM stock exchange at 4p a share. At the time of writing, the share price is 17.8p, representing a 345% increase in under a year.
There was a dip in the share price immediately after the firm's 2013 results were published, which Infante puts down to profit taking. The price recovered soon after.
"I'm delighted with that. Stable at 17p. That's a hell of an uplift in one year," he says, adding that the broker Charles Stanley puts One Media iP at a target price of 25p.
He says the goal now is to "up the deal flow" with more aqcuisions of content in deals from $1m to $5m. The average deal cost at the moment is $20,000 to $25,000.
There have been 135 acquisitions to date, with only two of them coming with an income already attached. Revenue has been built on the other acquisitions since.
"It's always a difficult thing when you're on a treadmill. I'll go on record as saying that I won't do a silly deal just to please the market," says Infante.
"You've still got to remember I have a reasonable stake myself and it's not as if I'm just a paid CEO who's come in to run the business. I have a substantial 40% stake in the business.
"So I'm not going to do anything that's going to disadvantage any small shareholders because if they lose a penny, I'm losing thousands."
The firm's current market cap is at around £12m, but Infante is confident this can reach as high as £50m based on an annual turnover of £4m to £8m.
"We have to feed the machine with content acquisition. So long as we have the currency to do so – bear in mind we are cash resourced, debt-free and we don't do silly deals – I think it's very scalable," he says.