Intelsat-33e suffers propulsion issues that could reduce its service life by over 3 years
The satellite launched last year was expected to be in operation for 15 years.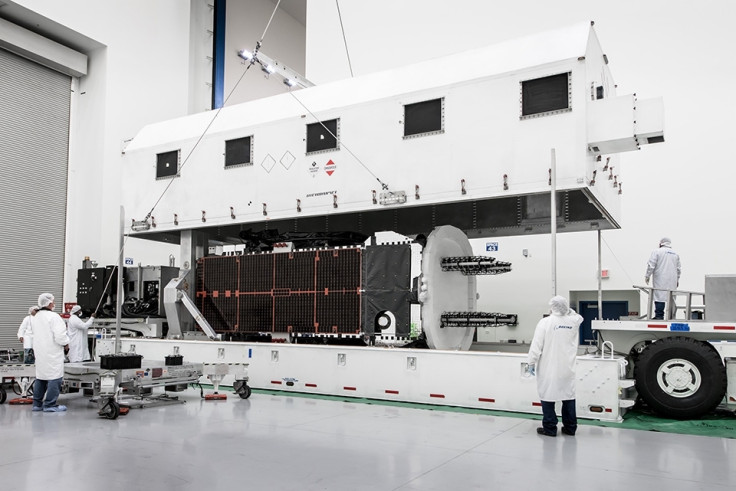 Propulsion issues will reduce the working life of Intelsat-33e's life by three and a half years, says the company.
The satellite was launched in August last year by Arianespace and was expected to have a working life of over 15 years. Two separate propulsion system issues have cut short the satellite's effective lifespan, according to a report by SpaceNews,.
Intelsat-33e, designed and built by Boeing, was the fourth one from the Epic high throughput platform that the company operates.
Propulsion issues started right after the launch last year when it was put into geosynchronous orbit. The company revealed that there was a problem with the primary thruster after launch, taking the satellite till December to reach the location from where it operates at 60 degree east longitude.
It is reported that the second propulsion issue was noticed when the company initiated in-orbit testing and other routine "station keeping manoeuvres" to maintain the satellite at orbit and in its position above the earth.
"In February 2017, we noticed that the manoeuvres were using more fuel than should be the case," said Dianne VanBeber, Intelsat's vice president of investor relations and corporate communications, in a statement to SpaceNews.
Extra fuel is being used up by the satellite, said VanBeber, while "performing north and south station-keeping" caused by a "higher than expected disturbance torque between the Arcjet and the solar array".
There are, however, options to extend the satellite's life by using a Mission Extension Vehicle (MEV), said VanBeber. After becoming Orbital ATK's first customer early last year, there is still an option to keep the Intelsat 33-e in orbit and complete its mission.
The idea is to have a robotic MEV meet with the malfunctioning satellite and take over all station keeping functions. The first ever MEV, built by Orbital ATK is scheduled to be launched in late 2018 on an International Launch Services rocket. It was announced last September.
© Copyright IBTimes 2023. All rights reserved.