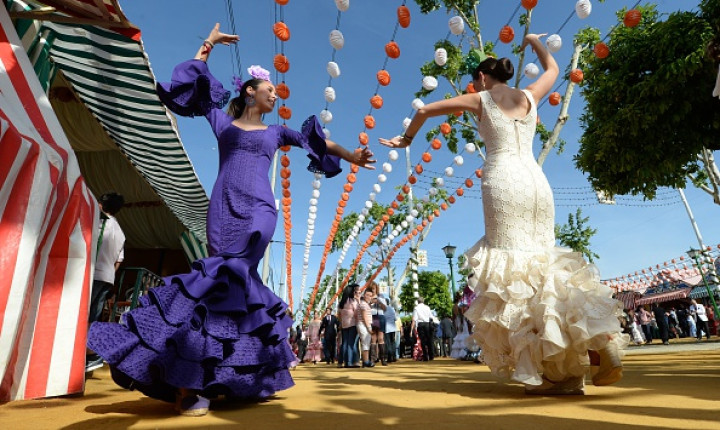 World Dance Day or International Dance Day is celebrated annually on 29 April. It was first introduced by the International Dance Council (CID, Conseil International de la Danse) in 1982, in collaboration with Unesco and is aimed at attracting the public's attention to the art of dance and its various forms.
CID actively promotes International Dance Day, as it believes that while dance in all its forms has always been an integral part of human culture, over time, the art has been overlooked and given less significance by official organisations across the globe.
CID president Alkis Raftis said in this year's Dance Day message: "Nothing should stop an individual from teaching, learning or performing an art, whether music, theater, dance, painting or poetry. Governments should resist pressure from interest groups trying to create their own monopoly in any art."
In celebration of International Dance Day, IBTimes UK has compiled a list of top 10 quotes to enjoy and share with friends, family and fellow dancers.
"Dance is the hidden language of the soul" - Martha Graham
"Dance is nature. Listen to your heart, it dances with its own rhythm. The biggest thing that classical dance and music does to you is help attain balance between your mind and soul." – Pandit Birju Maharaj
"Dancing is poetry with arms and legs." – Charles Baudelaire
"Dancers are made, not born." - Mikhail Baryshnikov
"The real self of an artiste lies in art, so when an artiste performs, all the pain, trauma and tension get released through art, be it dancing, painting, singing, writing or even martial arts." – Mrinalini Sarabhai
"Dance is just like film in that it allows for thoughts in movement."- Twyla Tharp
"Dance for yourself. If someone understands, good. If not, no matter." – Louis Horst
"I see dance being used as communication between body and soul, to express what is too deep to find for words." - Ruth St Denis
"This search for what you want is like tracking something that doesn't want to be tracked. It takes time to get a dance right, to create something memorable." - Fred Astaire
"You live as long as you dance." - Rudolf Nureyev