The International Day of the Disappeared:What happens to those who go missing through disaster and migration?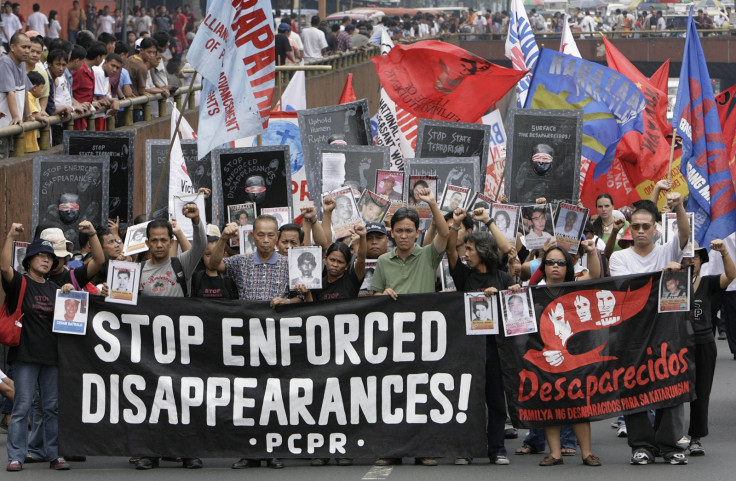 On 30 August, their plight of the disappeared is commemorated for those who have gone missing without a trace in situations of violence and armed conflict. The impulse for the day came from the Latin American Federation of Associations for Relatives of Detained-Disappeared, a non-governmental organisation founded in 1981 in Costa Rica.
The association is made up of local and regional groups actively working against secret imprisonment, forced disappearances and abduction in a number of Latin-American countries. Those missing may be detained, stranded in foreign countries, hospitalised or dead.
Work on secret imprisonment is an important part of the activities for a number of international bodies and organisations in the fields of human rights activism and humanitarian aid.
The Red Cross works every day to restore contact between separated family members through its international family tracing service. Most current tracing enquiries are as a result of conflicts in Afghanistan, Somalia and Sudan. Around 7% of the total caseload relates to relatives missing as a result of the Second World War.
The international humanitarian movement has launched a new online tool to help reunite families separated along migration routes to Europe.
Trace the Face allows separated family members to search for each other by posting a picture of themselves to publicise their search, and ask for assistance. Participating in the programme which launches on International Day of the Disappeared are 23 Red Cross and Red Crescent societies.
Emily Knox, head of International Family Tracing at the British Red Cross, said: "Many people are fleeing conflict or persecution. In addition, they have to cope with the trauma of the journey and separation from family members. Some arrive or travel through Europe not knowing if their families are alive or dead. The Red Cross is working hard to reunite those families separated on the perilous journey across borders."
In the past few months, thousands of people have tried to make it to Europe, the majority fleeing war and persecution, in search of safety. Red Cross societies have been responding to humanitarian needs, providing first aid and basic relief, as well as helping to trace family members.
The online resource builds on more than 100 years of Red Cross work in Restoring Family Links, and already there are 300 people registered on the website who are looking to be reunited with their loved ones.
"We have seen incredible stories of people being put back in contact with those they thought they had lost forever," said Knox.
"These searches don't always result in a physical reunion, but just having contact with families can bring tremendous relief to people who have been forced to leave loved ones behind."
Zahra and her son Navid's story
Escaping from the ongoing conflict in Afghanistan, Zahra and her son, Navid, fled to
neighboring Iran eight years ago. Soon afterwards, Navid left for Europe. Zahra lost all contact with him and returned six years later to Kabul. One of her neighbours one day recognised Navid's photo on the familylinks.icrc.org website.
He had made it to Belgium and got in contact with the Red Cross there. With cooperation between the ICRC and the Belgian Red Cross, mother and son could reestablish contact with each other through a video call.
© Copyright IBTimes 2023. All rights reserved.