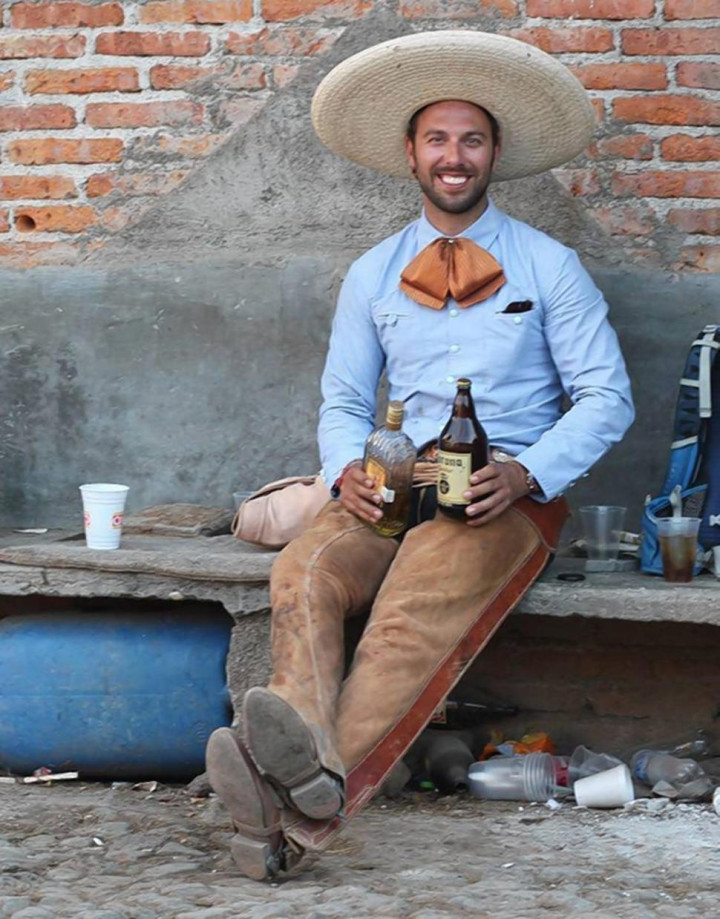 Genetic tests have confirmed that dismembered body found off a dirt track in a part of Mexico notorious for drugs violence are the remains of New York man Harry Devert, travelling to the Brazil World Cup by motorcycle.
Stock trader Devert, 32, told a friend he was going to travel through Michoacan state en route to Zihuatanejo on the Pacific coast, before vanishing in January.
He was chronicling his journey on a blog called A New Yorker Travels.
Devert's family said that when they last heard from him he was staying in a small bed and breakfast near Mexico's monarch butterfly sanctuary.
He last texted his girlfriend on 25 January to say he was waiting for a military escort to take him through a dangerous part of the state.
He wrote: "Just got an hour and a half long escort out of some area it was too dangerous for me to be. Stopping for lunch and ... voila Internet. ... Gonna get back on the road soon.
"Apparently there's another military escort waiting for me in some other town... I'm running way late because of the crazy military stuff...hopefully get a chance to talk to you tonight when I (hopefully) finally arrive."
His green Kawasaki was found near the remains, which were in two plastic bags near the state border with Guerrero.
Unspecified amounts of marijuana and cocaine were found alongside the body.
The Mexican military and citizen militias are currently battling the Knights Templar cartel in Michoacan.
Mexican newspaper Excelsior quotes law enforcement officials working on the case claiming that a local offshoot of the Knights Templars, Los Guerreros, were involved.
The Knights Templar have been involved in a number of kidnappings and ransomings.
Jose Villanueva, spokesman for the state of Guerrero, said that the case was being investigated by federal prosecutors, an indication that gangs may be responsible, as their crimes fall under the juridstiction of federal authorities.
The US State Department advises to travel to the coastal cities in southern Guerrero "only by air".