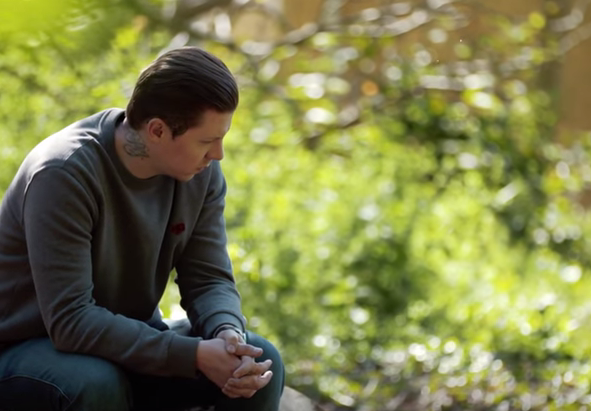 Survivor Day 2015 on 21 November aims to highlight and understand the challenges of living in the aftermath of a suicide loss. According to a new study, nearly half of young men in the UK have considered taking their own lives. More than 6,100 people killed themselves last year in Britain and 76% of them were men.
"Male suicide is – tragically – the single biggest killer of men under the age of 45 in the UK," Jane Powell of the Campaign Against Living Miserably (Calm) said in a Metro report. "This research shows we urgently need to raise the awareness of this under-discussed issue." The charity launched the #Biggerissues campaign to highlight how little attention society gives to male suicide.
In the BBC documentary, Suicide and Me, British rapper Professor Green, patron of Calm, opened up about losing his father Peter Manderson in 2008. "It's not a topic anyone really wants to talk about. But I'd like to get a better understanding of why my dad did what he did. And I'd like to, bit by bit, remove the taboo that surrounds [suicide]."
Karen Heisig from New York struggled to understand why her partner Maurice took his own life in 2006. "Losing my husband to suicide is a part of my story. I can't change that... Survivor Day provides a safe place for people to let their guard down. Suicide loss is a very complicated grief."
The most common method of suicide in the US is by firearm, accounting for just over half (51.4%) of all suicide deaths. The next most common methods were suffocation, including hanging at 24.5% and poisoning at 16.1%.
Jeff Gersh, director of Survivor Day documentary, Family Journeys: Healing And Hope After A Suicide said: "Suicide can tear a black hole of sorrow in a family. But grief can also draw them closer together."
Although males are four times more likely than females to die by suicide, women attempt suicide three times as often as men and non-fatal injuries due to self-harm cost around $2bn annually in medical care.
The biggest question for those living in the aftermath of a suicide is: why? Richard Heckler, author of Waking Up, Alive, believes depression and not speaking about feelings and emotions is a major factor. "Pain and suffering remain unaddressed. The person then withdraws behind a facade designed to protect himself or herself from further hurt and to cloak the suffering underneath.
"Ultimately that trance narrows the person's perspective until the only inner voices that can be heard are those that enjoin him or her to die."