International Women's Day celebrates the achievements of remarkable women and highlights issues of inequality around the planet.
Despite progress in achieving gender equality in the business world, it still remains a significant challenge. Women earn between 60% and 75% of men's salaries in most countries and only a quarter of board members at the UK's top 100 companies are female.
There has been some improvement in increasing the number of women in boardrooms, however, with FTSE 100 firms meeting a voluntary target of 25% of women board members last year. To celebrate the women smashing the glass ceiling by leading FTSE 100 companies, IBTimes UK profiled these six female CEOs.
Alison Cooper
Imperial Tobacco
CEO since May 2010
Share price movement under leadership: +84%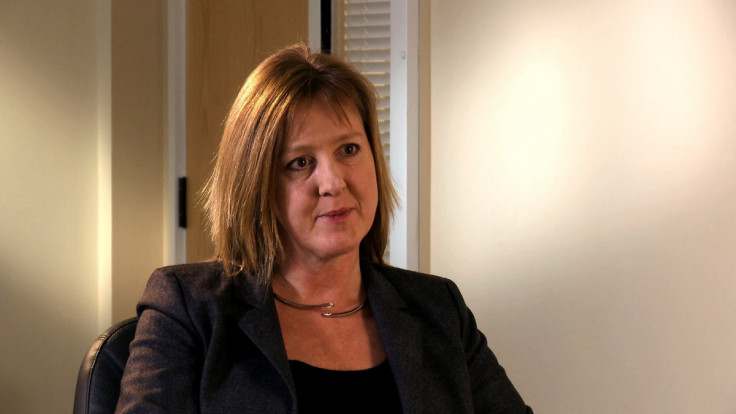 Alison Cooper, 49, took over at the helm of Imperial Tobacco after working at the company for more than 10 years. Her predecessor, Gareth Davis, held onto the position for 14 years, having worked at Imperial for almost four decades. The female executive has an annual salary of around £1.9m at Imperial Tobacco.
Cooper has spoken up about the lack of female CEOs in the top 100 UK companies. In a Telegraph interview in 2010, she said: "If I didn't wear a skirt, I'd probably be one of the boys."
The Imperial Tobacco chief is known for her no-nonsense attitude and down-to-earth persona. She was voted one of the most powerful women in the UK in 2013.
Moya Greene
Royal Mail
CEO since July 2010
Share price movement since privatisation in October 2013: +3.2%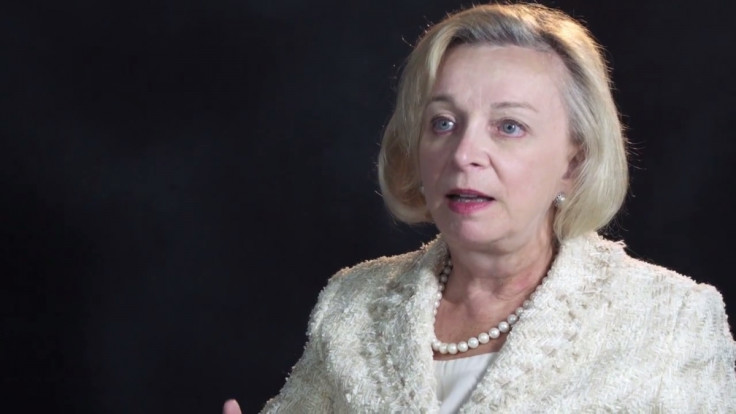 From Canada Post to Royal Mail, Moya Greene has spent the last decade at the helm of major delivery companies. She was the first female CEO at formerly public owned Royal Mail, as well as its first non-British boss.
Greene, 61, has been praised for her management of Royal Mail and is credited with turning around the company and preparing it for floatation in 2013.
As Royal Mail was formerly a publicly-owned company, Greene's pay came under scrutiny in 2010 when she was named the highest paid civil servant. The Canadian boss earned a basic salary of £500,000 but her pay has been largely unchanged since the floatation. Including bonuses and benefits, her salary package added up to £1.35m in 2014.
Carolyn McCall
EasyJet
CEO since July 2010
Share price movement under leadership: +240%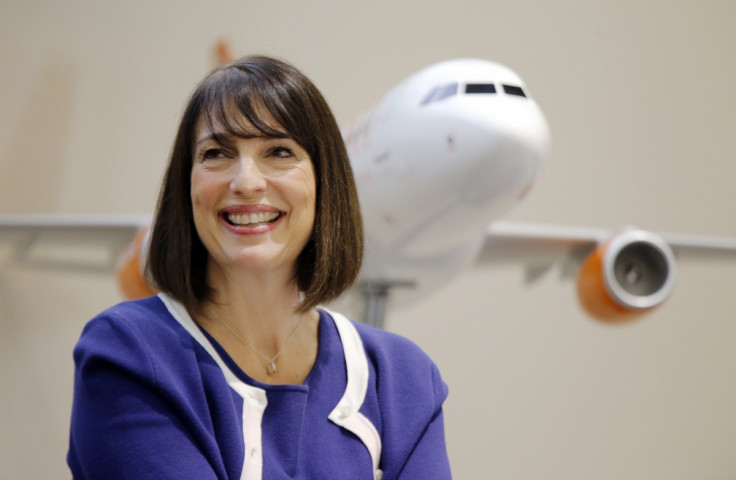 Carolyn McCall joined EasyJet in 2010 after working as the chief executive of the Guardian Media Group from 2006. She climbed the corporate ladder at the publishing company, having joined as a researcher in 1986.
McCall has more than quadrupled profits at EasyJet and the company's share price has surged under her tenure. Despite her performance, the firm is facing increasing competition.
Apart from the increasingly competitive budget airline market, McCall also has to deal with EasyJet founder Sir Stelios Haji-Ioannou, who has criticised her pay in the past. The female CEO took home more than £7.7m in pay and bonuses in 2014.
Rumours spread in early 2016 that the female businesswoman was planning on leaving EasyJet, but she has denied this. She did admit she received an offer from M&S, most likely to replace Dutch CEO Marc Bolland, but McCall said she is not ready to leave her current position.
Olivia Garfield
Severn Trent
CEO since April 2014
Share price movement under leadership: +22.7%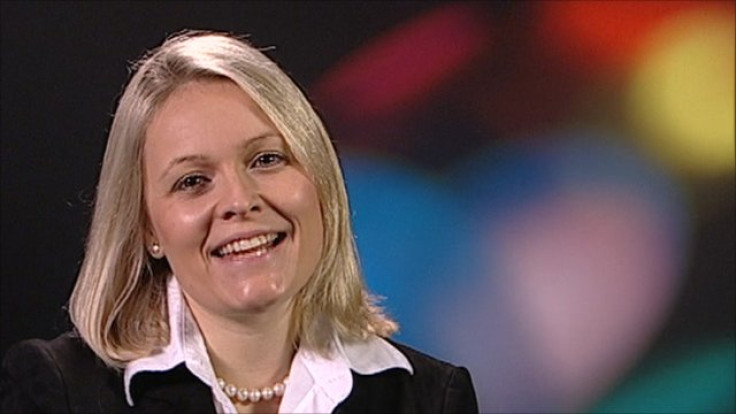 Olivia Garfield started her tenure at water company Severn Trent in April 2014. Garfield joined the FTSE firm after being CEO of BT's internet division Openreach.
Garfield's pay came under scrutiny because of rising utility bills in the UK. Her £650,000 basic salary in 2014 was a 16% increase from her predecessor Tony Wray's wage. Garfield, who was the youngest-ever female CEO of a FTSE 100 firm, was also given £2.4m in Severn Trent shares.
In November 2015, Garfield was named as one of the business ambassadors to the government. They will advise the government on business policies and travel along with ministers to boost the UK's business reputation.
Veronique Laury
Kingfisher
CEO since September 2014
Share price movement under leadership: -14.8%
When Veronique Laury took over as chief executive at DIY company Kingfisher, the focus was on her nationality. Shareholders were keen on getting a French boss on board as Kingfisher's biggest market is in France.
Laury has had her share of challenges. The company has been in takeover and merger deals almost non-stop in recent years. Less than half a year into Laury's tenure, she was forced to tell investors that the planned takeover of French retailer Mr Bricolage had collapsed.
Laury also accelerated plans to close a large chunk of B&Q stores, focusing on the much more profitable Screwfix in the UK. She was seen as the ideal candidate for the helm of Kingfisher, having worked at the company for years and bringing 26 years of DIY management experience to the market.
In 2015, the 50-year-old CEO took home £700,000 as her basic salary.
Alison Brittain
Whitbread
CEO since January 2016
Share price movement under leadership: -13%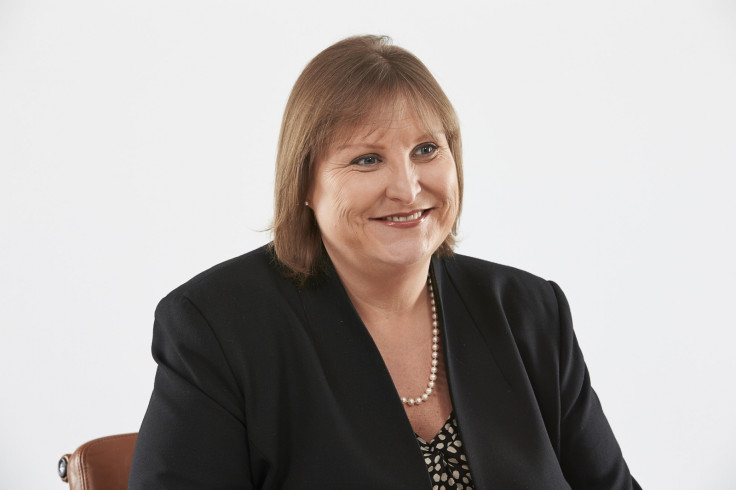 Whitbread, the hospitality company that owns Premier Inn and Costa Coffee, appointed Alison Brittain as its chief executive in 2015. She left her position as director of retail banking at Lloyds to become the sixth female CEO of a FTSE 100-listed company.
Brittain was also a former executive director for retail distribution at Santander. She has also taken on senior roles such as director of Barclays and Woolwich Retail Networks and managing director of Barclays Small Business Banking during her 20 years at the "Big Four" bank.
The Whitbread boss, 51, takes home an annual salary of £775,000, but her pay package, including benefits and bonuses, could run up to £6.4m.
As is usually the case with female executives, Brittain has often been asked about her life as a woman in the city, especially with regard to motherhood. "I have a male colleague with kids exactly the same age as mine and no one asks whether he can balance," she told Thisismoney in December 2014.