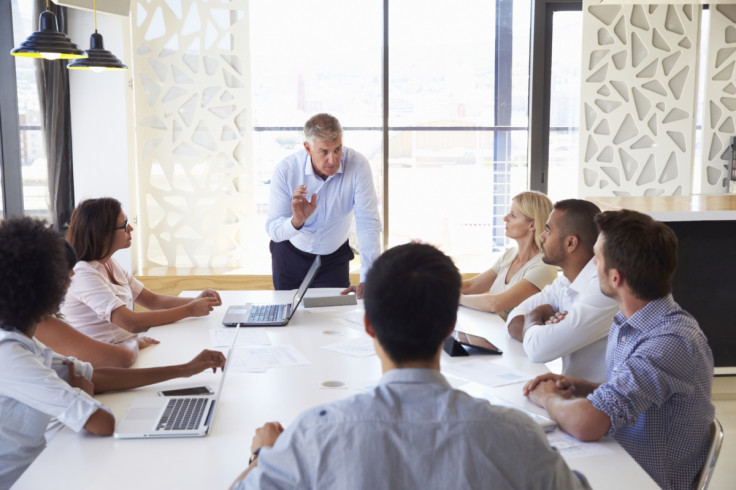 Only one in ten women feel the need to become CEO or managing director to feel successful, a study by recruitment agency Hays has revealed.
The report, released to mark International Women's Day, showed that only 11% of UK women aspired to reach the top, while 28% of Malaysian women want to take the top seats at companies. Hays surveyed more than 11,500 employees.
The research also found that just 38% of women felt the urge to reach director level in order to be successful, against a third of men. Hays CEO Alistair Cox said that women feel discouraged to aim for the top despite being more ambitious than men to get to director level.
"It is a worrying reality that so few women aspire to reach the most senior roles in their organisation," Cox said. "The fact that their career ambitions are being cut short is particularly concerning, given that women are very ambitious when it comes to manager and director roles."
Grant Thornton data from 2015 shows that only 9% of chief executive and chief operating officer positions are held by women, while 18% of chief financial officers are female.
The push for more women at the helm of companies should come from the businesses themselves according to the study. The research also found that almost half of all employees work for companies without diversity policies while more than a quarter were not sure they had one.
"Businesses need to make sure they have clear initiatives and development plans in place to retain and promote their top female talent," Cox said. "Employers also need to recognise the benefits of a gender diverse workforce, including a stronger talent pipeline, higher productivity and ultimately a more successful business. Clearly, addressing gender equality needs to be more than just a box-ticking exercise."
Apart from women at the top, businesses also have to deal with the gender pay gap. New legislation introduced by women's equality minister Nicky Morgan will force companies to publish the difference in pay between male and female employees to redress the gender remuneration bias.
According to Korn Ferry Hay Group (KFHG), the gender pay difference in the UK is at 28.6%. The consultany firm found that the average salary among women is £24,223 while the average man makes £33,922 annually.
KFHG observed big differences between sectors, with the gender pay gap in the utilities sector at 15.2%, while the public sector had a pay gap of 32.3%. On a like-for-like basis, when similar roles per sector, function and seniority were compared the gender pay gap was 2.4% in favour of men.