Chopsticks are the latest utensil to join the 'Internet of Things', with Chinese tech company Baidu unveiling the smart eating device at its annual conference in Beijing.
These electronic chopsticks, dubbed Baidu Kuaisou, essentially act like super-thermometers – detecting how sanitary food is, and also measuring PH, temperature, calories and salt levels.
With this product, search engine giant Baidu, who also debuted a wearable headset to rival Google's Glass, have launched a particularly Chinese technology, using a traditional symbol of the country to combat its developing food sanitation crisis.
In recent years, food safety has become a serious problem for China, with toxic milk and glow-in-the-dark pork among the scandals. Last month IBTimes UK reported that China had seized 30,000 tonnes of contaminated chicken feet.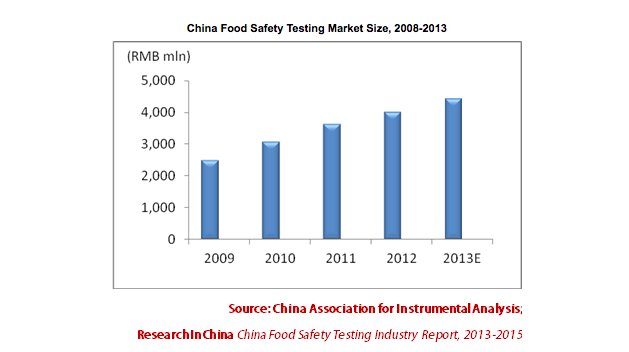 Baidu CEO Robin Li said: "In the future, via Baidu Kuaisou, you'll be able to know the origin of oil and water and other foods – whether they've gone bad and what sort of nutrition they contain."
The company also screened a video that shows how to use the chopsticks, displaying the technology's 'good' and 'bad' signals.
Meanwhile, in the West, food technology is taking a slightly different route, following the recent launch of the diet-enforcing HAPIfork.
Powered by Slow Control, the electronic fork uses indicator lights and gentle vibrations to inform you when you are eating too fast, and provides comprehensive data on your eating habits - how long it took, how many bites and the interval between bites.