Internet is freaking out over viral video of pizza dipped in tea: 'Time to move to Mars?'
The video was shared on a popular Facebook page known as 'Just Pakistani Things'.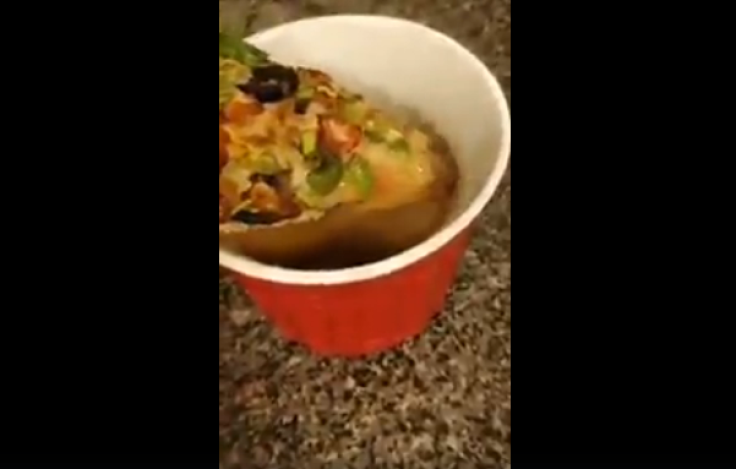 A video of a person dunking a slice of pizza in a cup of tea has been doing the rounds on social media for quite some time. And now the video, which shows a person swirling the pizza, on Facebook is gaining more traction.
The clip was shared on a popular Facebook page known as 'Just Pakistani Things'. The admin of the page even warned viewers with a caption saying that the video is not for the faint-hearted.
Facebook users have been freaking out since the weird video has gone viral. Some people are also thinking of trying the pizza with coffee. A user named Fizzah Awais commented saying, "I will try this with coffee. What do you think?"
Many users are terming the pizza-tea experiment as food torturing. One user even went on to say, "need to file a case against this torturer."
However, this is not the first time when an experiment over pizza has been carried out. Earlier, one pizza company in Karachi had decided to launch Nihari pizza, a pizza served with Coriander leaves and lemons.
In Bangladesh, a pizza company had decided to top the pizza's crust with Biryani! This incident took place on an April's Fool Day as a prank.
Some time back people had different opinions whether pineapple would be a good topping on pizza's which had got the pizza world divided.
© Copyright IBTimes 2023. All rights reserved.