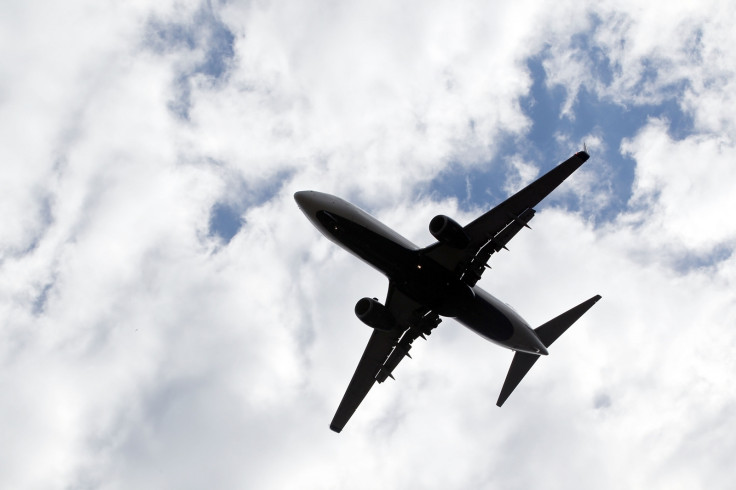 A dramatic video has captured a drunk female passenger being escorted by two policemen on a flight in Russia after she was reportedly involved in a mid-air brawl.
The intoxicated passenger reportedly assaulted a stewardess and left her with a traumatic head injury. The woman in the footage was on board a flight from Moscow to Simferopol.
According to a Russian website 5-TV, the drunk woman first demanded a row of seats and then tried to change her ticket to business class. And when the steward rejected her demands, she reportedly attacked her. The flight attendant has been rushed to a hospital.
In the video shared online, the drunk female passenger can be seen being dragged by a couple of Russian policemen. The woman who was not even able to stand upright was seen resisting the two men who were trying to restrain her.
The video shows her screaming hysterically as the authorities try to pin her down. The troubling footage ends with the passenger being dragged along the floor by the policemen.
According to the news outlet, police detained the woman after witnesses on board reported the assault to them.
No details about the detainment of the woman and the condition of the stewardess are available as of yet. It also not known as to when the brawl took place.
In a similar incident, a woman from Merseyside, North West England, last month, admitted to punching a flight attendant and threatening to "rip the head off" during a flight from Manchester to Egypt.
Bernadette Briggs was on a Thomas Cook flight when she got high on gin and went on a violent outburst.
The Manchester Crown Court gave Briggs a six-month sentence.
Similarly, a drunk plane passenger recently sexually assaulted a mother-of-two on a Qatar Airways flight to Heathrow. Saranjeet Bassi, 29, was returning to Scotland after visiting his new baby in India when the incident occurred.
Bassi, of Causewayhead, Stirling groped the breast of the woman while they were flying. He put his hands through the gap in the seats in front of him.
He was convicted of sexually assaulting the woman and was sentenced to a two-year community order, 200 hours community service and to pay £1,000 in court costs.