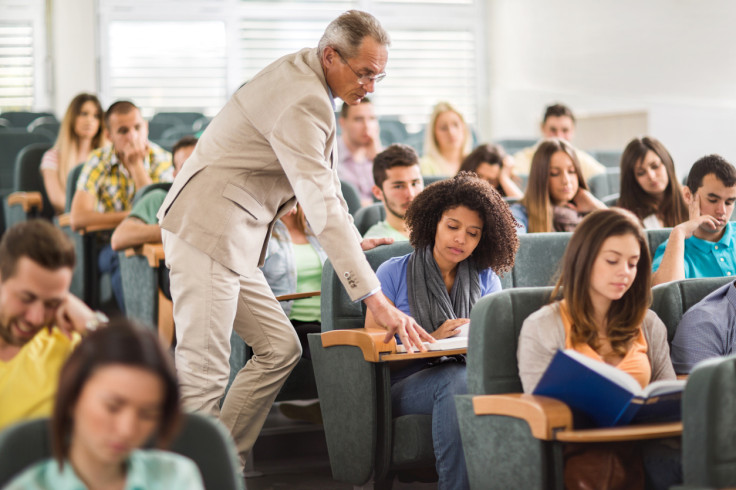 It began with plagiarised essays available online. Now a new scourge of university examination assessors has emerged - invisible ink.
The Office of the Independent Adjudicator (OIA) has reported that a student from an unnamed British university was caught in an exam with pages of notes written in UV ink, which would become legible under the UV light that was also smuggled in.
It comes amid growing concern at the lengths students are prepared to go to cheat as the OIA said there were 66 complaints of "academic misconduct, plagiarism and cheating", according to The Telegraph.
The Liberal Democrats education spokesman, Lord Storey, a key voice opposing essay-writing services to order, described the use of invisible ink, available to buy for as little £2 as "very ingenious".
He said the pressure for students to do well was tempting them into cheating.
"The number of students is increasing all the time, particularly overseas students. Sometimes rich parents are paying the fees and the young person is desperate to do well in exams and make sure the money wasn't wasted," he told the paper.
There have also been calls for students to be searched before entering exams amid reports of them bringing in tiny ear devices into exams. They were available on Amazon and eBay, under listings which include the words "exam cheat".
Exam metal detectors?
With reports of a 42% rise in cheating cases involving technology over the last four years, Baroness Alison Wolf, a cross-bench peer and professor of education at King's College London, told the Telegraph in April that universities may have to install metal detectors.
A spokesman for Universities UK said: "Universities take cheating extremely seriously and have severe penalties for students found to be cheating.
"Academic misconduct is a breach of an institution's disciplinary regulations and can result in students being expelled from the university. Universities have become more experienced in detecting and dealing with all forms of cheating."