The Invisible Woman: Ralph Fiennes Plays Dickens in Love [FILM REVIEW]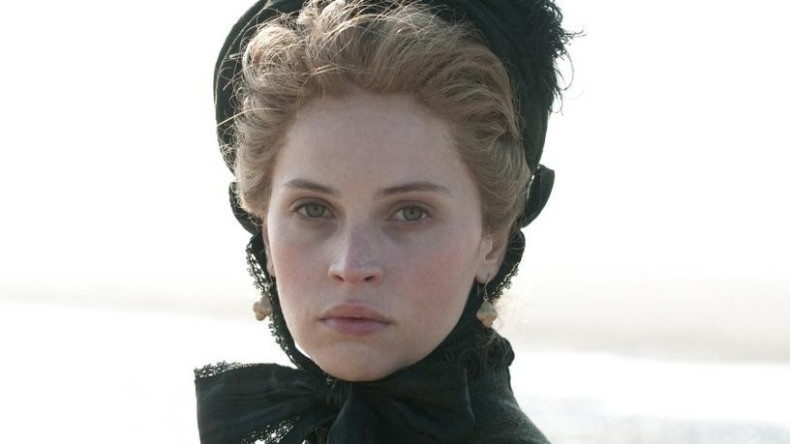 Ralph Fiennes made his directorial debut with Coriolanus, a rough-and-ready adaptation of Shakespeare's play that switched ancient Rome for the modern-day Balkan Peninsula. His follow-up, The Invisible Woman, is inspired by another great English writer in Charles Dickens (played by Fiennes), and the secret relationship he had with his mistress Nelly Ternan (Felicity Jones).
But don't hold any great expectations, for this is a by-the-numbers period piece that neither truly engages with Dickens' work nor presents any original insight into Victorian gender politics.
The film sees Nelly Ternan, a privileged and married individual, remember her previous life as a would-be-actor who at the age of 18 met her literary idol Charles Dickens, an event that would irrevocably change their lives. There is clearly a spark between the two, but conventions of the time, plus her fears of a tarnished reputation, mean that their coming together is a torturously long process.
Actors often step behind the camera as a means of providing themselves with more meaty roles, and it's not different with Fiennes. He clearly relishes playing the beloved author, a charismatic showman who adores the limelight, but also longs for a deeper, more personal understanding away from his lifeless marriage.
This recognition comes from Nelly, who is captivated by his writing and even more enchanted by the man himself. Jones is radiant in the role, her face often pushed into tight close-up so that we may behold her beauty. After star turns in Cemetery Junction and Like Crazy, this performance is likely to prove the breakthrough hit that puts her on Hollywood's radar.
This is one of those movies where the whole engine that keeps it running is solely powered by performance, and the two are bolstered by a great array of supporting stars, from Joanna Scanlan (Terry from The Thick of It) as Dickens' wife Catherine, to Kristin Scott Thomas as Nelly's erudite mother. But there is far too much focus on Fiennes as Dickens than Jones as Nelly, as his figure dominates the picture, often shunting her onto the side-lines. We're made aware of her passion for his work, and her intelligence shines through what little she says, but little else is made of her confused desires and the hopelessness of her position.
For a writer known for his social concerns, the movie is also surprisingly myopic. One great scene sees Dickens being lectured by Nelly's mother that any advance could jeopardise her daughter's status, before the author walks down London's cobbled streets to see the walls lined with impoverished children and fallen women. Other than this a deeper examination of Victorian society isn't explored, and a brief moment of intimacy between the two in which they describe their difficult upbringings is quickly curtailed.
From Becoming Jane to Bright Star, 'the revered author-in-love' is becoming its own unique sub-genre, a hybrid of the romance movie and the biopic designed to attract wider audiences to watch the lives of these literary figures. The Invisible Woman might be excellently acted, with exquisite period costumes and set design, but the gender politics within are becoming decidedly stale. We already know that it was unfair that women had little say about their status in Victorian society, and that the likes of Nelly had to keep their love life hidden. Instead of Dickens in Love, it would be nice to see a more modern examination of the challenges women still have being noticed today.
The Invisible Woman is screening as part of the 2013 London Film Festival. The film will be released in UK cinemas nationwide from 7 February.
London Film Festival Reviews