From 13 September, iOS users across the globe will be able to take advantage of the new changes and features Apple has introduced in iOS 10, the tenth major release of the iOS operating system. iOS 10 will be available for users of supported iDevices as a free software upgrade.
Traditionally, Apple rolls out its major upgrade at around 10 am PST or 10 pm EST. Since 2010, the company has followed the same timing pattern for its major releases. In keeping with the past, Apple is expected to make iOS 10 available for supported iPhone, iPad and iPod touch users across the globe around the same time.
If you are particular about what time the new iOS will hit your device, head over to TimeandDate. The site has provided details about what time iOS will arrive in different markets. This was the same site that provided timing details before iOS 9 was pushed out last autumn. According to the site, iOS 10 will be available in about 120 markets starting 13 September, while 23 other places will get it on the following day.
A few things to know: UTC is Coordinated Universal Time and GMT is Greenwich Mean Time. Also note the UK is one hour ahead of UTC during summer. Head over to TimeandDate to know more about the iOS 10 release time in your region. The listing was spotted by iPhoneHacks.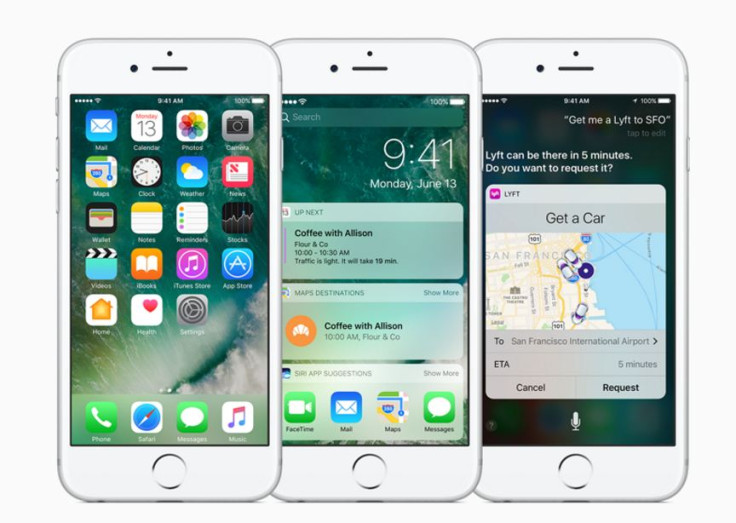 iOS 10 will be available for iPhone 7, 7 Plus, 6s, 6s Plus, 6, 6 Plus, SE, 5s, 5c, 5, 12.9in iPad Pro, 9.7in iPad Pro, iPad Air 2, iPad Air, iPad 4th gen, iPad mini 4, mini 3 and mini 2 and iPod touch 6th generation.