The day has finally arrived when iOS enthusiasts can lay their hands on Apple's new iOS iteration. At its recent "Hey Siri" event, Apple had announced that beginning 16 September, the iOS 9 would be available as a free software update for iPhone 4s and later, iPod touch 5th generation and later, iPad 2 and later and iPad mini and later versions. The new iPhone 6s and 6s Plus, iPad Pro and iPad mini 4 will come pre-loaded with iOS 9 when they are available in the market.
While the date has been confirmed, Apple did not provide details on the specific timing of the rollout. But considering previous major releases, Apple will be releasing the new iOS version at 10am PDT (Pacific time) which is 1pm EST (Eastern time). If you are wondering what time the update will hit your region, the following list could help. It contains details about the time and region-wise availability of the update across the globe.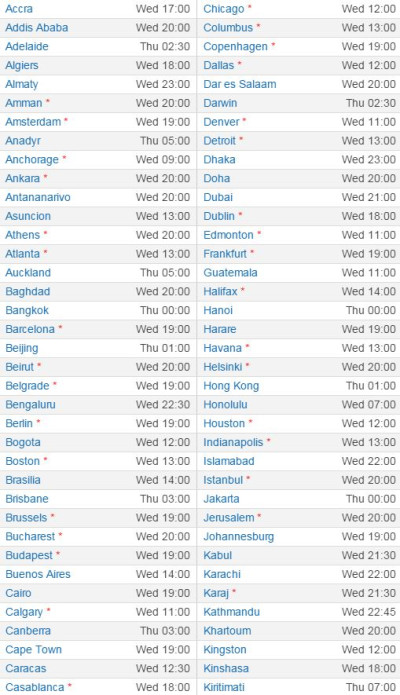 Adjusted for DST or summer time (68 places)
Wed = Wednesday, 16 September 2015 (122 places)
Thu = Thursday, 17 September 2015 (23 places)
UTC (GMT/Zulu)-time: Wednesday, 16 September 2015, 5pm
UTC is Coordinated Universal Time, GMT is Greenwich Mean Time
Great Britain/United Kingdom is one hour ahead of UTC during summer
To get more details about the specific time head over to TimeandDate site.