Apple's iOS 10 software update will be available to download on iPhone and iPad starting 13 September, the company has announced. The update brings a number of major changes to Apple's operating system and will be available via an OTA install for compatible devices.
Apple planted a firm release date on its latest mobile OS during the launch of the much-anticipated iPhone 7 and iPhone 7 Plus, unveiled at a typically showy event in San Francisco on 7 September. The new flagship were announced alongside the Apple Watch Series 2 and news that the iPhone 7 really is ditching the traditional headphone jack.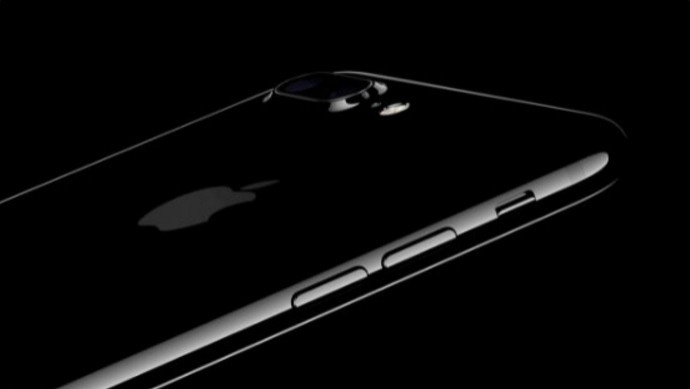 iOS 10, announced back at WWDC in June, brings several new features to the iPhone/ iPad menagerie, amongst them a revamped lock screen with interactive, 3D Touch-enabled notifications, 3D Touch home screen shortcuts, Siri-powered keyboard and messaging, and more besides. Take a look here for the full list of iOS 10 features.
iOS 10: Compatibility
The good news is that iOS 10 will be widely available across iPhone and iPad, as well as the iPod Touch 6th Generation. This includes:
iPhone 6S/ 6S Plus
iPhone 6/ 6 Plus
iPhone SE
iPhone 5/ 5S/ 5C
iPad Pro 12.9/ 9.7-inch
iPad Air/ Air 2
iPad 4th generation
iPad Mini 2/3/4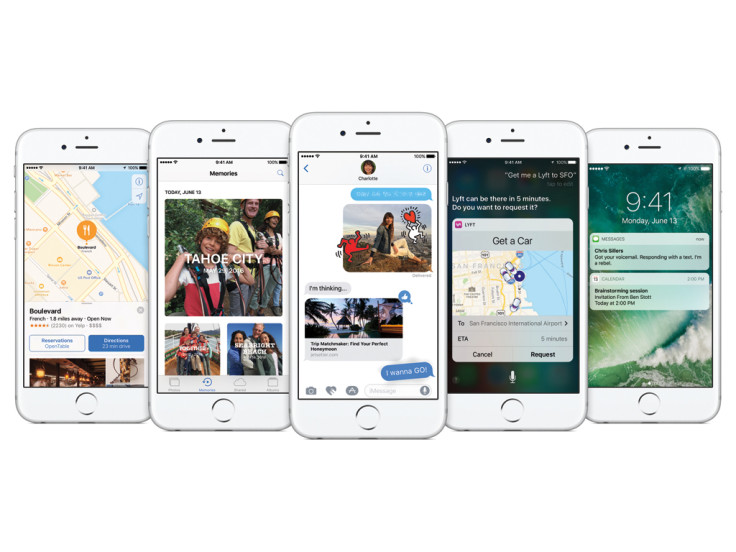 The iPhone 7 and 7 Plus don't ship until 16 September (pre-orders begin on the 9th), which means iOS 10 will arrive on older iPhone models first. Apple's latest devices will come running the latest operating system out of the box. Bear in mind that some iOS 10 features, such as those that incorporate 3D Touch, won't be available on older models.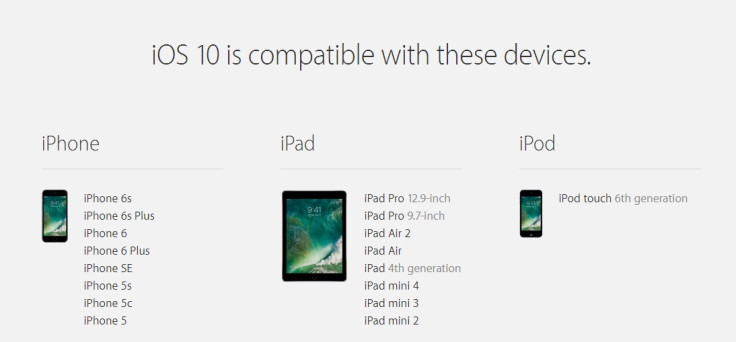 How to download
iOS 10 will be rolled out to compatible devices via an OTA update on 13 September. You'll receive a notification from Apple telling you when the update is ready to install. Once you do, go to Settings> General> Software Update and then follow the on-screen instructions. A restart will be required once the installation is complete.
As with all software updates, it's always a good idea to back up you data first on the off-chance that something goes wrong. Also, bear in mind that Apple's servers usually get overwhelmed whenever there's a new iOS update, meaning there's a chance you'll be unable to update straight away.