Siri, the iOS personal assistant with voice control for iPhone, iPad and iPod touch enables the user to perform numerous complex tasks using a pre-defined set of voice commands.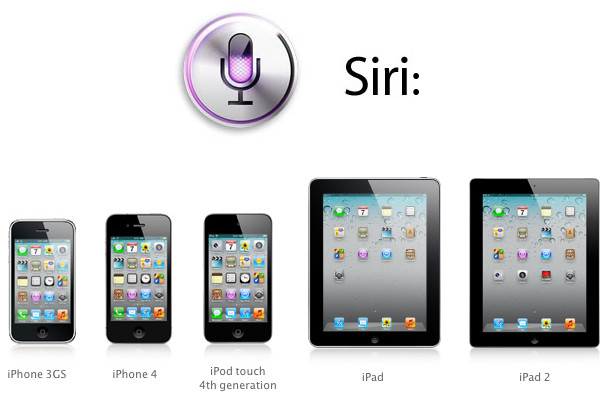 Some of the mundane tasks handled by Siri include sending messages, e-mails, tweets and lookup information on the internet, besides revealing movie showtimes, live sports live scores and match schedules, as well as making dinner reservations.
People with physical disability such as blindness can take advantage of Siri to substitute hand-eye co-ordinated inputs with voice commands, while operating a device. Though Siri comes with its own limitations, it constantly updates its knowledge base with location and context information based on user queries via designated voice commands.
IBTimes UK explores the various ways of understanding the basic usage features of Siri as well as delving deep into the world of voice commands to enable Siri to learn and respond intelligently to all your queries.
Siri has been in existence ever since its debut with iPhone 4S and the famed release of iOS 5 in October 2011. It has hence become an integral part of every handheld iOS device in the market.
To understand the basic functionality of Siri and its use, check out the video tutorial below (courtesy of iDownloadBlog):
Siri Supported Languages
Chinese (Cantonese – Hong Kong)
Chinese (Mandarin – China)
Chinese (Mandarin – Taiwan)
English (Australia)
English (Canada)
English (United Kingdom)
English (United States)
French (Canada)
French (France)
French (Switzerland)
German (Germany)
German (Switzerland)
Italian (Italy)
Italian (Switzerland)
Japanese
Korean
Spanish (Mexico)
Spanish (Spain)
Spanish (United States)
How to Invoke Siri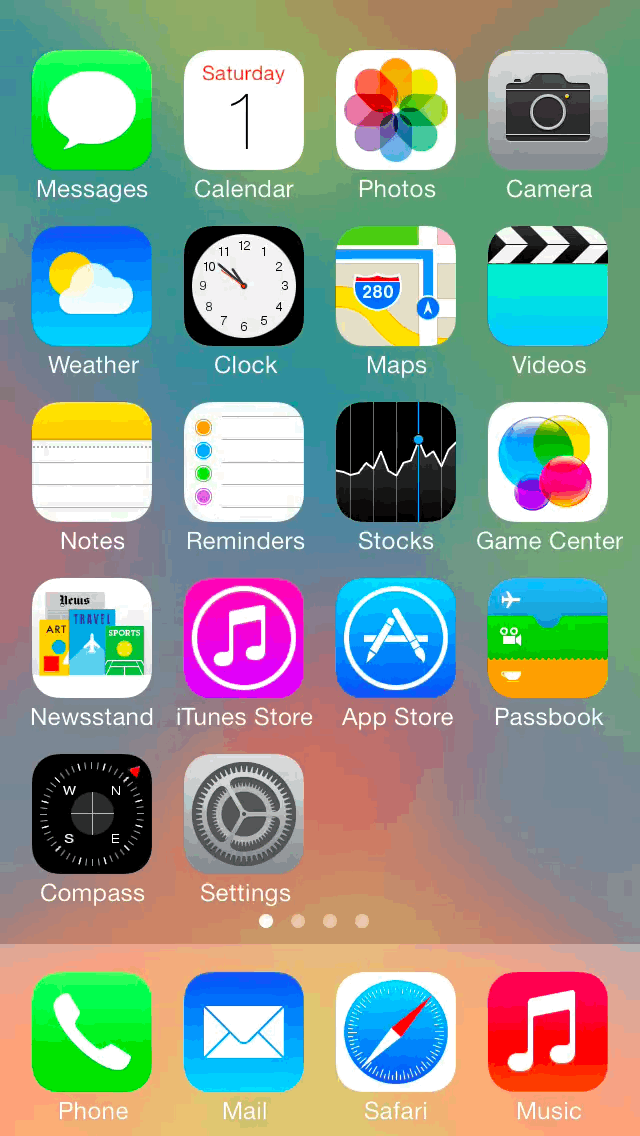 All the iOS devices launched after iPhone 4s come with Siri pre-installed. Here is how to do it:
Just press and hold the device's Home button for a couple of seconds to invoke Siri.
A message saying "What can I help you with?" should pop-up on screen.
Now speak out an appropriate voice command through the microphone and Siri should respond instantly.
Tip: Just tap the small question mark button in the bottom left-hand corner of Siri to display the available list of commands.
NOTE: Siri needs to be connected to the internet in-order to process voice data via Apple's servers. So, ensure that your iOS device has internet access enabled while using Siri.
If there is no valid internet connection, you might encounter the following error message: "Siri not available. Connect to the internet."
Editing Queries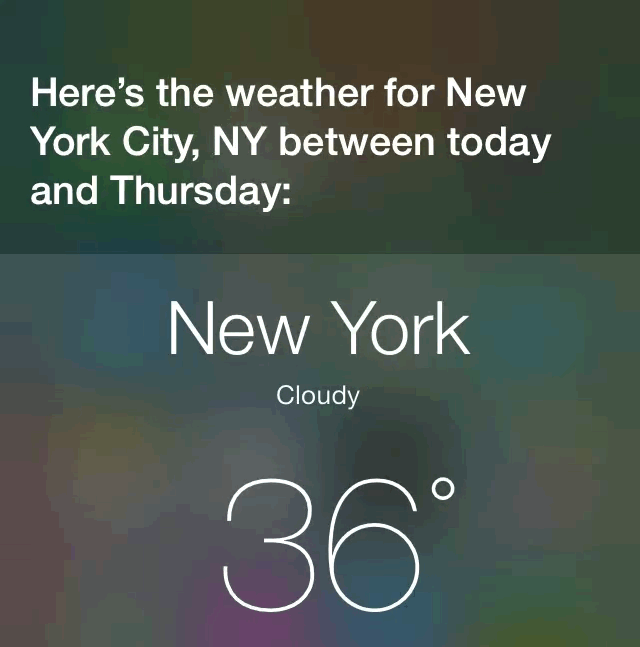 Siri's voice recognition software is powered by Nuance and it may not be 100% accurate at times. So, you may have to edit your query manually by scrolling up and tapping on the query.
Once you are done with the editing, press the Done key to resubmit it.
NOTE: Siri can also be activated from the phone's lock screen. For security purpose Apple has disabled this feature by default on its iOS devices. However, you can go to Settings > General > Passcode and toggle the Siri button to enable the feature "allow access when locked" on the Passcode page.
Most Popular Voice Commands
Due to the nature of Siri to constantly update its knowledge base based on location and context info, it is impossible to list out all the commands in one place. So, here is a list of popular voice commands that give you a headstart while working with Siri.
Phone
Phone calls
Call Jeff
Call my wife
Call Jeff's Cell
Call Jeff on his work phone
Call 555 555 5555
Call home
Call 911
Call the fire department
Get my call history
Do I have any missed calls?
Redial the last number
Voicemail
Do I have any new voicemail?
Play me the voicemail from Sebastien
FaceTime
FaceTime Cody
FaceTime my wife
Make a FaceTime call to Sebastien Page
Make a FaceTime audio call
App Launching
Launch Photos
Play Flappy Bird
Open Facebook
Messages
Sending Messages
Tell Sebastien I'll be late
Tell my dad I'm on my way
Send a message to Cody Lee
Send a message to Sebastien saying how about now
Tell Chris the post was great
Send a message to Sebastien on his mobile saying I'll be early
Send a message to 555 555 5555
Text Cody and Sebastien where are you
Reading messages
Do I have new messages?
Read my new messages
Read it again
Responding to messages
Reply that's a great idea
Tell him I'll be there in 15 minutes
Call him
Searching for messages
Read my latest message from Lori
Calendar
Adding events
Set up a meeting at 10
Set up a meeting with Jeff at 9
Meet with Lori at noon
Set up a meeting about hiring tomorrow at 11am
New appointment with Sebastien Page Friday at 5
Schedule a planning meeting at 8:30 today at Starbucks
Changing calendar events
More my 2pm meeting to 4:15
Reschedule my appointment with Sebastien to next Friday at 11am
Add Cody to my meeting with Lori
Cancel the app review meeting
Asking about events
What does the rest of my day look like?
What's on my calendar for Thursday?
When is my next appointment?
When am I meeting with Joe?
Where is my next meeting?
Sports
Scores
Did the Cardinals win?
How did Chicago do last night?
What was the score the last time the Angels played the Dodgers?
Show me the basketball scores from last night
Who will win the Bulls game?
Game schedules
When do the Bears play next?
When is San Francisco's first game of the season?
What basketball games are on today?
What channel is the Lakers game on?
When is England's next match?
Standings
Who's the best team in hockey?
How did the Yankees do last season?
Did Seattle make the playoffs?
What are the standings in the Atlantic region?
Get me college basketball rankings
What are the standings in the Premier League?
Player information
Who has the best assist to turnover ratio?
Who has the most home runs on the Reds?
Which player scored the most goals in English soccer?
What quarterback has the most passing yards?
Team Information
Show me the roster for the Jets
Who is pitching for New York this season?
Is anyone injured on the Brewers?
Which team has the fewest penalty minutes
Which team has the most stolen bases in the NL West?
Maps
Navigation
Give me directions home
Get me directions to the Grand Canyon
Directions to my dad's work
Get me directions from Los Angeles to San Diego
Give me walking directions to Sebastien's
What's my next turn?
Are we there yet?
What's my ETA
Find a gas station
Maps
Show me the Brooklyn Bridge
Show me a map of 1 Infinite Loop Cupertino California
Local Business
Find coffee near me
I want to eat Mexican food
Find the best nail salon
Where is the closest Apple Store?
Twitter
Tweeting
Tweet 'just read a great post on iDownloadBlog'
Tweet 'another beautiful day in San Diego'
Tweet with my location 'having a great vacation with Cody Lee'
Tweet 'loved the Kaskade concert tonight' hashtag EDM
Searching Twitter
Search Twitter for Chicago Bulls
Show me my tweets
What's the latest in San Diego
Find tweets with the hashtag #letstalkios
What's trending on Twitter
What's going on?
What are people saying about Foo Fighters?
Facebook
Post to Facebook headed to the new Pixar movie
Write on my wall went to a great concert tonight
Write on my wall just landed in San Diego
Restaurants
Searching for restaurants
Find a good pizza joint in Chicago
Good Mexican restaurants around here
Reservations
Table for four in Palo Alto tonight
Make a reservation at a romantic Italian restaurant tonight at 7pm
Restaurants
Show me the reviews for Ferdi in Paris
Movies
Searching for movie information
Find Disney movies
What comedies are playing?
Who starred in Remember the Titans?
Who directed Finding Nemo?
What is Toy Story 3 rated?
Finding movie showtimes
I want to see the new Disney movie
What's playing at the movies tomorrow
What's playing at Main Street Movies
Getting movie tickets (U.S. only)
Three tickets to see Walter Mitty
Buy four tickets to see Walter Mitty tonight in San Jose
Two tickets to Walter Mitty at City Theatre at 9pm
Two tickets to that new Pixar movie
Finding movie theaters
Find some movie theaters near my office
Reading movie reviews
Show me the reviews for Walter Mitty
Major movie awards
Which movie won Best picture in 1966?
Music
Music Library
Play Walk by Foo Fighters
Play Little Broken Hearts shuffled
Play Norah Jones
Play some blues
Play my party mix
Shuffle my road trip playlist
Play
Pause
Skip
iTunes Radio
Play iTunes Radio
Play my reggae station
Play my Norah Jones station
Play more songs like this one
Don't play this song again
I like this song
Reminders
Add artichokes to my grocery list
Add skydiving to my bucket list
Remind me to call mom
Remember to take an umbrella
Remind me to take my medicine at 6am tomorrow
Remind me to finish the report by 6
Read my work to-do list
Remind me to call mom when I get home
Remind me when I leave to call Brian
Remind me to pick up flowers when I leave here
E-mail
Sending email
Email Sebastien about the trip
Email Cody about the change in plans
New email to Cody Lee
Mail Dad about the rent check
Email Dr. Patrick and say I got the forms, thanks
Mail Sebastien and Cody about the party and say I had a great time
Checking email
Check email
Read my emails
Any new email from Lori today?
Show new mail about the lease
Show the email from Sebastien yesterday
Responding to email
Reply dear Sebastien sorry about the late payment
Call him at work
Weather
What's the weather for today?
What's the weather for tomorrow?
What's the forecast for this evening?
How's the weather in Tampa right now?
What's the high for Anchorage on Thursday?
What's the temperature outside?
How windy is it out there?
When is sunrise in Paris?
Should I bring an umbrella today?
Stocks
What's Apple's stock price?
What is Apple's PE ratio?
What did Yahoo close at today?
How is the Nikkei doing?
How are the markets doing?
Where's the NASDAQ today?
Alarm
Wake me up tomorrow at 7am
Set an alarm for 6:30am
Wake me up in 8 hours
Change my 6:30 alarm to 6:45
Turn off my 6:30 alarm
Delete my 7:30 alarm
Turn off all my alarms
Clock
What time is it in Berlin?
What is today's date?
What's the date this Saturday?
Timer
Set the timer for ten minutes
Show the timer
Pause the timer
Resume timer
Reset the timer
Stop timer
Contacts
Asking About Contacts
What's Sebastien's address?
What is Cody Lee's phone number?
When is my wife's birthday?
Show Cody's home email address
What's my brother's work address
Finding Contacts
Show Sebastien Page
Find people named Cody
Relationships
My co-worker is Cody Lee
Sebastien Page is my boss
Call my brother at work
Pronunciation
Learn how to pronounce my name
Learn how to pronounce my mom's name
Learn how to pronounce Christian Zibreg
Notes
Note that I spent $12 on lunch
Note to self: check out that new Kaskade album
Find my meeting notes
Add 'tour the catacombs' to my Paris vacation note
Show my notes from June 25<sup>th
Read my note about story ideas
Settings
Turn on airplane mode
Is Bluetooth on?
Make the screen brighter
Turn on Bluetooth
Go to Twitter settings
Show me my privacy settings
Enable Wi-Fi
Open Mail settings
Turn on Do Not Disturb
Web Search
Search the web for polar bears
Search for vegetarian pasta recipes
Search the web for best cable plans
Google the war of 1812
Bing Nora Jones
Find pictures of killer whales
Show me videos of the Northern Lights
What's the news for Chicago?
To learn more about Siri functionality, tweaking the settings and using Siri supported apps for extended functionality, check out the source link below.
[Source: iDownloadBlog]