3D printing has moved even further into the mainstream this week with the release of an update to a novel iOS app that allows iPad users to transform people into 3D printed models.
The itSeez3D app uses an Occipital Structure Sensor device, together with an iPad's RBG camera, to scan and collect images for processing, rendering and 3D printing, even if the subject is not stationary.
"Two years ago we figured out that mobile scanning was coming to consumers and we wanted to create a tool that allowed anyone to scan and make a 3D object," Victor Erukhimov, founder and CEO of itSeez, told IBTimes UK.
"What we've created merges all the data into one 3D model that can be rendered and then printed."
Previous versions of the software were able to scan table-top objects and a human head but the amount of time taken to scan a full body, together with the amount of data processing it required, meant that a full-body scan had been impossible.
"The latest release is capable of scanning a full body model, even two people stood together or someone holding another object, like a snowboard," Erukhimov said.
"It doesn't matter so much if people move around a bit when they are being scanned, as we've developed the app so that it is now able to account for this and adjust the model accordingly."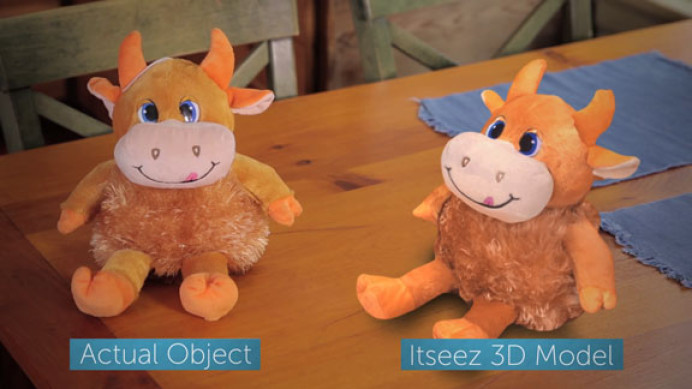 The itSeez3D app is compatible with iPads running iOS 7 and beyond, while plans are underway to bring it to the Android mobile operating system.
Erukhimov is hopeful that future versions of Apple's iPhone will include technology that renders the scanning accessory redundant.