With iOS 5 being made available Wednesday, Apple fans the world over scrambled to be first to get the new Notifications Centre, iMessage and Wi-Fi syncing, but there are 200 other features that are worth a look, too.
Part of the fun in getting a new firmware is exploring for new features, and iOS 5 provides more than 200 of them, ranging from the really useful to the slightly odd. Here's a few to get you started:
Keyboard shortcuts
If you find yourself typing a few set phrases over and over - maybe 'I'm on my way' or 'I'm running late' - then a shortcut can be created. For example, 'I'm on my way' can be shorted to 'omy', which when typed will automatically enter the full phrase.
Once set up and remembered, these shortcuts are a great time-saving feature, and might even curb the use of text speak.
Editing the shortcuts is done in Settings -> General -> Keyboard -> Shortcuts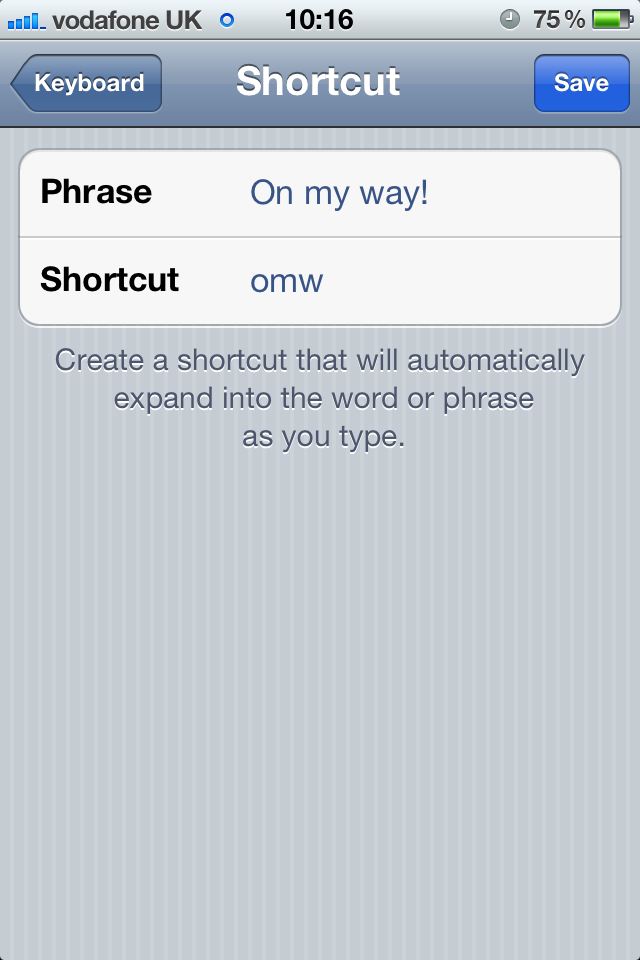 Four- and five-finger gestures for iPad
It's now possible with iOS 5 to switch between apps on the iPad by swiping four or five fingers side-to-side, and a five-finger-pinch returns you to the home screen. A flick up with four or five fingers reveals the multitasking bar.
Custom alerts
In Settings -> General -> Accessibility it's now possible with iOS 5 to assign a different alert sound for new mail, sent mail, tweets, calendar alerts and more. There's also the option to make the iPhone's LED flash light up when a message, alert or call is received.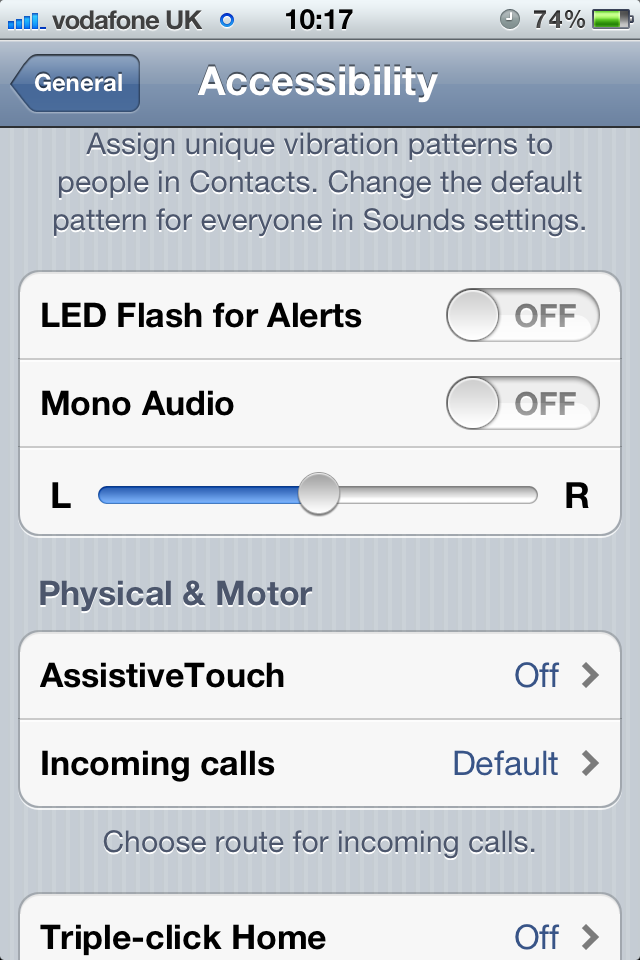 Custom vibrations are possible now, too. Users can tap a pattern on the screen and set the iPhone to vibrate with such pattern for a text, call or alert. This is very useful for identifying alerts when the phone is in a pocket, as currently Facebook, Twitter and Mail alerts all have the same vibrate sequence.
Finally, Assistive Touch can be used to set a custom gesture to perform an action, such as swiping from side to side to make the screen turn off.
Local hourly weather
The weather app now offers hourly updates. Just swipe down over the forecast to see an hour-by-hour breakdown for the next 12 hours. Also, the weather app now offers local weather when Location Services are turned on. Weather is featured in Notifications Centre, and this forecast is the one last viewed within the weather app itself; swipe left and right on the weather in Notifications Centre to see a forecast for the next six days.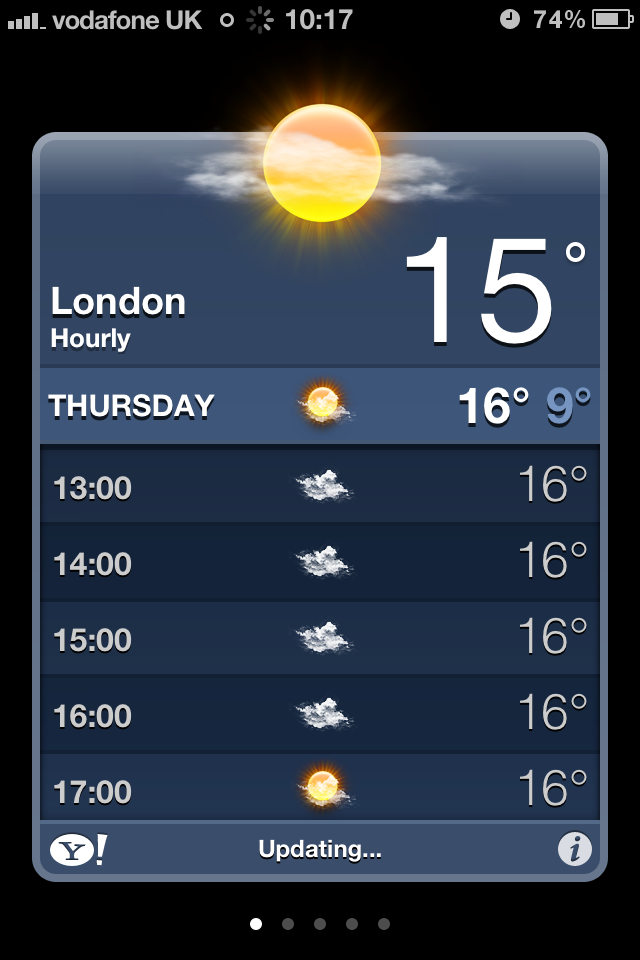 Take photos with your headphones
Bit of a strange one this, but not only can you take a photo using the iPhone's volume up button - which makes sense - but you can also snap a shot using the up button on your headphones.
Must Read : iOS 5 Launched: Top 10 Features that Makes iOS 5 the Best Mobile OS of 2011 (PHOTOS)
iTunes Tone Store
When changing a message tone in Settings -> Sounds -> there's now a link to the new iTunes Tone Store, where a range of new message alert tones and ringtones can be purchased and installed.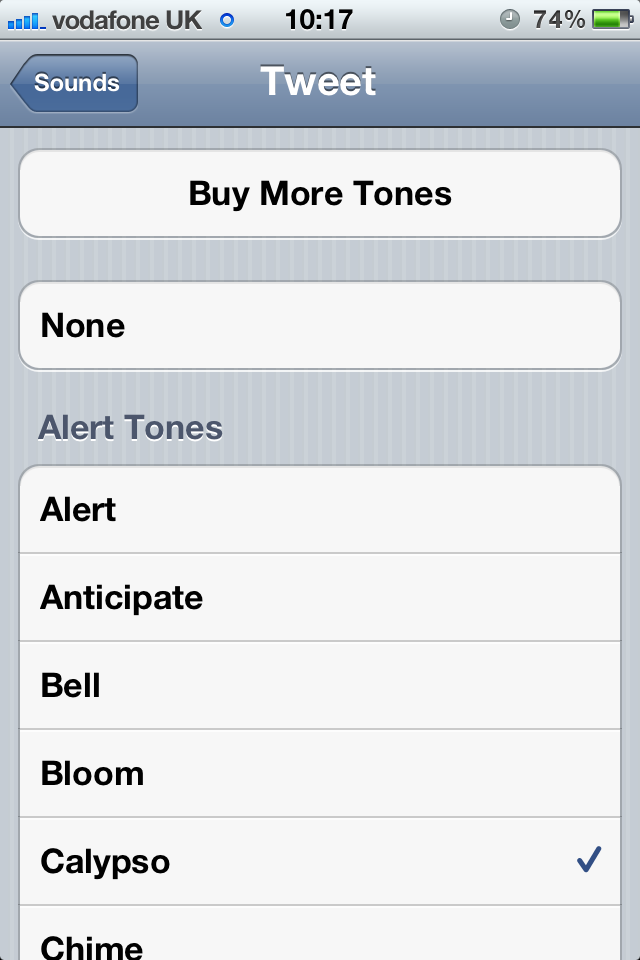 There are many more interesting features to find in iOS 5. Feel free to share your discoveries in the comments below.