Apple recently released the third iteration of iOS 7 beta, featuring bug fixes and improvements, to developers. The firmware, weighing 214MB, is available for download via Over-The-Air (OTA) as well as through the iOS Development Center.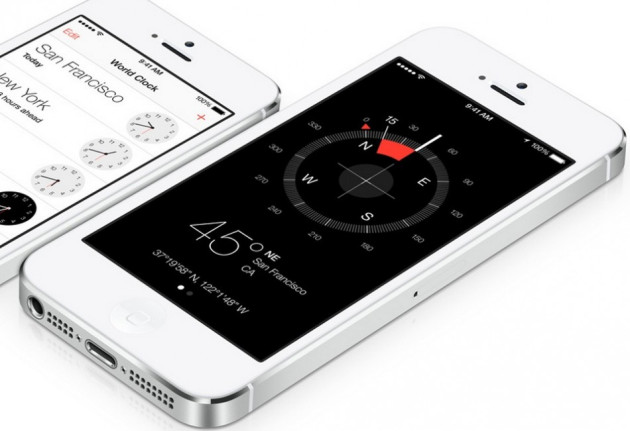 Followed by the rollout, iOS hacker, Steven De Franco who is commonly known as iH8sn0w tweeted the exact date and timing of the expiry of the new beta. The iOS 7 beta 3, according to iH8sn0w, will expire on 29 August at 12 am (GMT).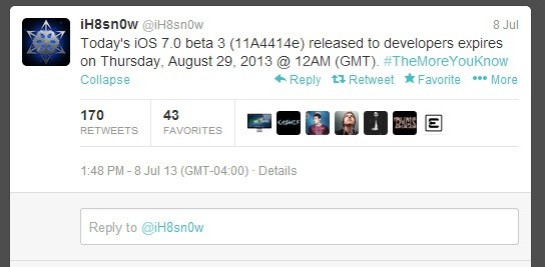 Apple implements expiry time on beta versions of firmware in order to ensure developers who have updated to beta firmware either upgrade to the next beta or the official firmware when it releases. If an iDevice is not upgraded to the next firmware version on time, it will be placed in Recovery Mode, notes iJailbreak.
Not only the beta 3, iH8sn0w has also announced the expiry dates of the previous beta versions of iOS 7.
Followed by the release of iOS 7 beta 1, the hacker confirmed via Twitter that the beta 1 will be valid until 24 July at 12 am (GMT). Likewise, after the release of the second build of iOS 7 beta, iH8sn0w tweeted that the beta 2 will expire on 8 August at 12 am (GMT).
Apple is expected to release iOS 7 beta 4 as early as 22 July, considering Apple's tradition of releasing new iOS betas with an interval of two weeks.