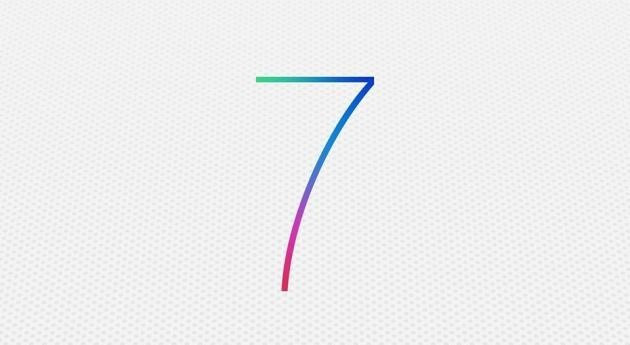 Apple iOS 7 users have reportedly been complaining about a spate of troublesome issues including random user app crashes, lockscreen security bugs, iMessage not working, Wi-Fi hotspot issue and miscalibrated motion sensors. IBTimes UK recently published a detailed guide to fix the most troublesome bugs and glitches in iOS 7 as well as a guide to fix activation errors by installing iOS 7.0.2 firmware.
Adding to their woes with iOS 7 bugs and glitches, several iPad users are reportedly complaining of an unresponsive keyboard or keyboard lag while running iOS 7. The issue is said to be affecting all iPad devices updated to the latest iOS software and not present with the earlier OS (iOS 6).
A fix for the iPad keyboard lag issue with iOS 7 has been unearthed, thanks to a Redmond Pie reader who shared the information with the tech website. Here are some simple steps to resolve the issue, courtesy of Redmond Pie:
How to Fix Keyboard Lag on iPad in iOS 7
Step 1: Go to iPad's Settings app and choose iCloud. Then toggle Documents & Data to Off. Once again turn On the option.
Step 2: Proceed to General section and click Reset. Then choose Reset All Settings. Finally, reconfigure your keyboard shortcuts to restore your keyboard to normal functionality.
Redmond Pie has confirmed the solution to be fully working on first attempt, and it should surely help in fixing the keyboard lag at least temporarily, until Apple rolls out a permanent fix.
How to Fix iMessage Not Working Issue in iOS 7
iMessage Not Working is one of the most widespread user issues that has been frequently reported by iOS 7 users in recent times. The issue reportedly prevents users from sending and/or receiving messages in iOS 7.
Quick Fix: Just turn OFF the device and then turn it back ON. This method seems to work fine for some users. However, if the issue persists, just follow the second solution provided below, courtesy of Redmond Pie.
Resetting Network Settings
Step 1: Deactivate iMessage: Go to Settings app and choose Messages. Then toggle the switch to OFF mode.
Step 2: Reset the device's network settings via Settings > General > Reset option. Note: Your Wi-Fi hotspots will be reset after this step and you need to re-enter your saved network passcode before using Wi-Fi.
Step 3: Repeat Step 1 to turn ON or re-activate iMessage. This should resolve the issue with sending and receiving messages in iOS 7.
Several users have also reported that the iMessage Not Working issue has affected the ability to send standard SMS messages, as messages are being diverted via the iMessage app and failing every time.
Also Read: How to Install iOS 7.0.3 Bug-Fix Update on iPhone, iPad or iPod [GUIDE]