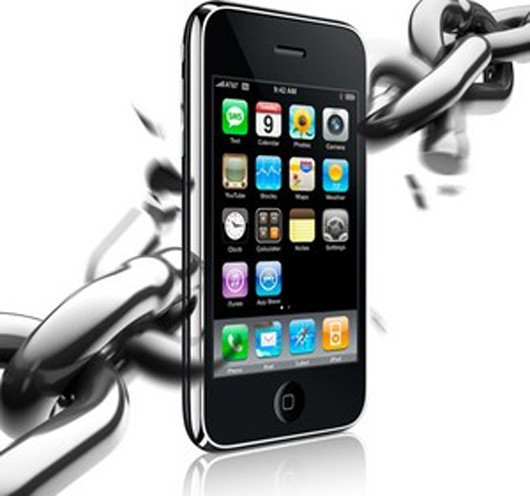 Following recent developments in the jailbreak community involving P0sixninja's work on open-jailbreak project, and Ryan Petrich's revelation on Twitter that he had already jailbroken iPod touch 5 running on iOS 7, discerning jailbreak fans hoped that a new BootROM exploit could be in the works for A5+ devices.
Contrary to fan expectations, MuscleNerd, the key member of evad3rs Dream Team and the iPhone Dev Team, has denied any existence of a BootROM exploit for A5 devices and later in his recent Twitter update.
Here is what the veteran hacker had to say while addressing his jailbreak fans, in his latest Twitter update:

As iPhone Hacks notes, the BootROM exploits are very valuable, as Apple cannot fix them with its periodic software updates and thus making the device permanently jailbreakable.
Despite the absence of a BootROM exploit for A5 and higher devices, jailbreak fans can find solace in the fact that the battle between Apple and the jailbreakers seems far from over. When one member of the jailbreak community questioned MusleNerd if Apple has defeated jailbreakers, the veteran hacker put all doubts to rest saying that it was not even close.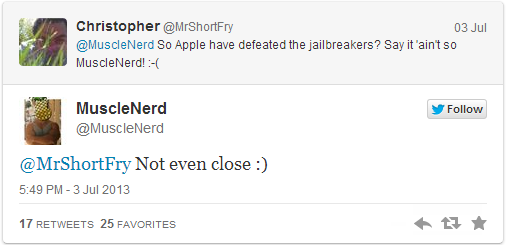 Given the recently leaked Twitter photo depicting Ryan Petrich's iPod touch 5 running on iOS 7 and MuscleNerd's positive response, there is still some hope for a bright future with jailbreaks.
Click here to read about iOS 7 Beta Jailbreak: P0sixninja Reveals Plans for Open Source Jailbreak Repository