iOS8: New Messages App Causes Accidental Selfies Issue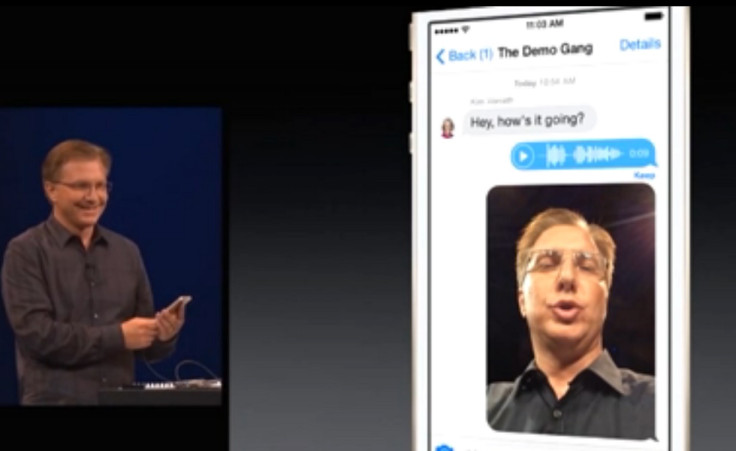 Apple's new Messages app on its iOS 8 mobile operating system is leaving users frustrated due to a feature that automatically sends multimedia messages.
The app allows users to compose a photo, video, or audio message - however, the message is automatically sent to the contact without the option to edit.
According to Apple, Messages is the most frequently used app on iOS. The 18 September, 2014, unveiling of the latest incarnation of the mobile operating system saw the biggest upgrade to Messages since its inception.
Some analysts have noted the similarities between rival messaging apps such as WhatsApp, Snapchat, and Facebopok Messenger.
The audio message sending feature, for example, is reminiscent of WhatsApp; disappearing video messages was first used by SnapChat; and the ability to quickly add and remove friends from group chats echos a similar feature found on Facebook Messenger.
When the updated Messages app was first shown off by Apple at its annual Worldwide Developer's Conference, Whatsapp co-founder and CEO Jan Koum tweeted: "Very flattering to see Apple 'borrow' numerous WhatsApp features into iMessage in iOS 8 #innovation".
Other users have reported issues with messages not deleting instantly, instead being stored in a 'dRecently Deleted' folder.
At present there is no way to permanently disable either function, though iPhone and iPad users have taken to social media to demand a fix from Apple.
© Copyright IBTimes 2023. All rights reserved.