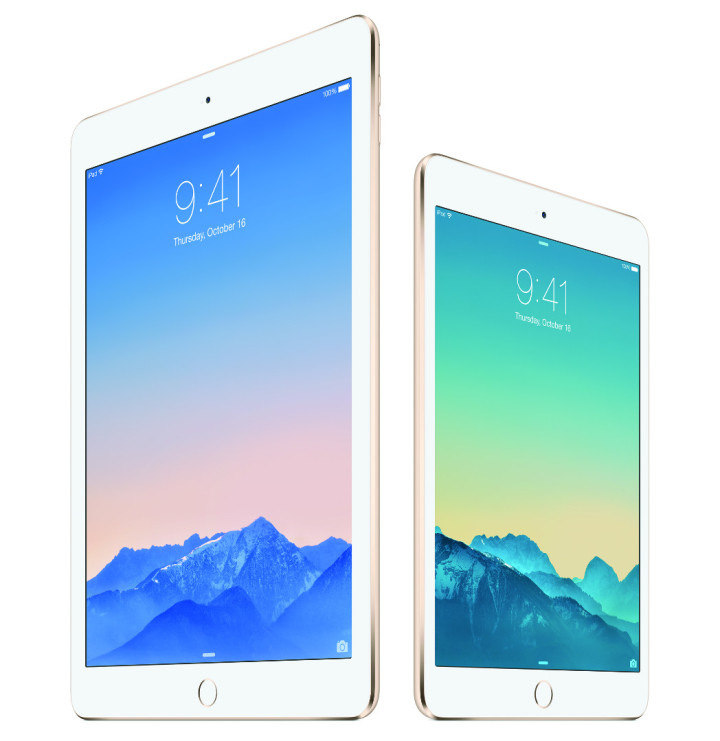 Benchmark results show that the iPad Air 2's A8X chip features a triple-core processor paired with 2GB of RAM and is the most powerful iOS device ever built.
The results of benchmark tests from Geekbench show that the A8X chip, along with the increased RAM means the iPad Air 2 is about 55% more powerful than Apple's iPhone 6 and iPhone 6 Plus, which were released last month and powered by the A8 chip.
When compared to the A7 chip which powers the original iPad Air launched last year, the results suggest that Apple's new tablet could outperform it by as much as 66%.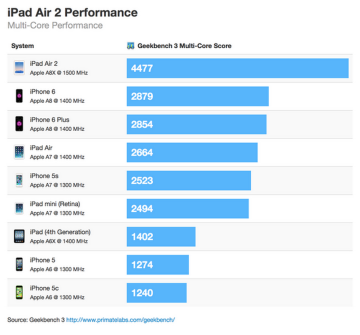 The results from the Geekbench testing suite have been backed up by early iPad Air 2 reviews which were published on Wednesday, as the first shipments of pre-ordered tablets arrived to customers in Australia.
While the rest of the smartphone and tablet market has sought to boost performance by sticking as much as 3GB of RAM and up to eight-core processors into devices, Apple has consistently shied away from this "feeds and speeds" game - sticking with 1GB of RAM and a dual-core processor architecture.
However with the inclusion of 2GB of RAM and a triple-core processor suggests that Apple is aware that it needs to remain ahead of the game in a tablet market where it saw iPad sales drop by 12.5% year-on-year in the last quarter.
While a lot of typical consumers may only notice a minor upgrade in performance with the A8X, for professionals using the iPad Air 2, this performance boost will be a welcome addition - especially for those using the iPad for video and photo-editing work.