iPhone 15 lineup could get a shock change this year
Bloomberg's Mark Gurman suggests the iPhone 15 Pro Max and Ultra are the same thing.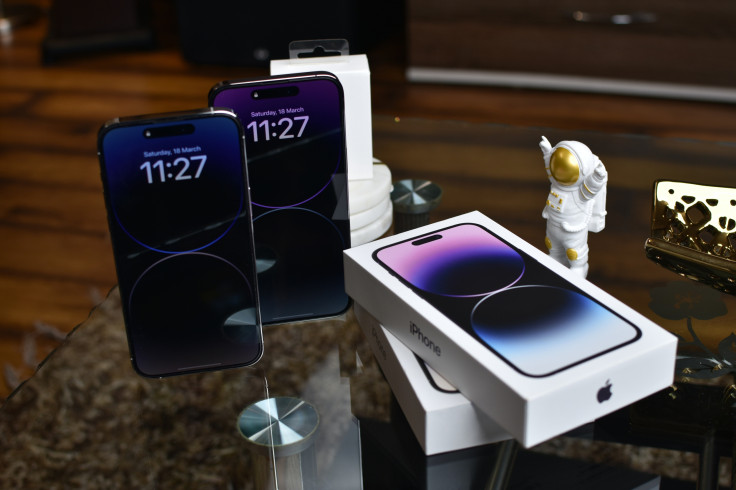 A reliable tipster has hinted at major changes in the upcoming iPhone 15 lineup. Apple has a reputation for launching four handsets, comprising two Pro models. However, that could change this year.
According to a new post on X (formerly Twitter) by leaker Majin Bu, the iPhone 15 Pro Max and iPhone 15 Ultra could be two different handsets.
iPhone 15 series: What to expect?
Based on the information acquired by the tipster, it is safe to say that we could see changes in the iPhone 15 lineup. Majin Bu went on to suggest that the purported iPhone 15 Ultra model could ship with 2GB more RAM.
Aside from this, the leaker believes the Ultra model will offer "much better camera features." On top of that, the handset will have up to a whopping 2TB of storage. On the downside, it will cost $100 (about £79.34) more than the iPhone 15 Pro Max.
Majin Bu followed up with a tweet that implies case makers have both iPhone 15 Pro Max, as well as iPhone 15 Ultra options available. The tipster says they know for sure that two 6.7-inch different models have been tested. Retreating the claim, Majin Bu noted that Apple isn't likely to release both models.
In his reply to Majin Bu's tweet, Bloomberg reporter Mark Gurman put the speculation surrounding a mystery fifth iPhone 15 to rest. According to the renowned journalist, Apple is working only on one new high-end 6.7-inch iPhone.
Gurman claims the Cupertino-based tech giant isn't planning to unveil Pro Max and Ultra versions this year. "Perhaps next year as I wrote in February," Gurman added. He suggests Apple will not add another premium model to an already crowded set of iPhones.
So, it is more likely that case makers are simply trying to avoid risks by producing cases for both Pro Max and Ultra models, rather than them having insider information about a new model. Regrettably, the top-end 6.7-inch iPhone 15's moniker is still a mystery.
The rumour mill has been indicating that Apple will oust the Pro Max in favour of an Ultra model for a while now. In line with this, an earlier report claims the iPhone 15 Ultra will bear a striking resemblance to the Apple Watch Ultra.
Likewise, the word on the street is that the Ultra will house a new periscope camera. The new "Ultra" branding could allow Apple to differentiate it from the iPhone 15 Pro. The American technology firm is likely to either confirm or deny these speculations ahead of the iPhone 15 launch, which is slated to take place on September 12.
Everything we know about the iPhone 15 series so far
Ahead of Apple's impending Wonderlust event, some key details about the iPhone 15 series have popped up on the internet. The flagship iPhone 15 Pro Max model is expected to get major design and build quality upgrades over its predecessor.
For instance, the iPhone 15 Pro Max will reportedly feature a titanium mid-frame. The phone could adopt a slightly boxy design and feature a curved finish. Moreover, it will have a USB-Type-C port. Apple could replace the mute switch with an action button, as well.
The new Type-C charging port is reportedly compliant with USB 4 and Thunderbolt 3 technology. If a previously leaked image is anything to go by, the new Type-C module packs a highly competent Thunderbolt chip.
While the iPhone 15 and iPhone 15 Plus models are expected to come with a USB Type-C port, they will reportedly offer USB 2.0 data transfer speed. Also, the iPhone 15 series could introduce new colour options like dark blue, black, silver, and grey.
Unlike its precursor, which featured a matte glass back and a glossy frame, the iPhone 15 Pro Max could get a matte back panel and a matte frame. Apple will probably divulge more key details about the iPhone 15 lineup and other upcoming Apple devices ahead of its upcoming Wonderlust event.
© Copyright IBTimes 2023. All rights reserved.