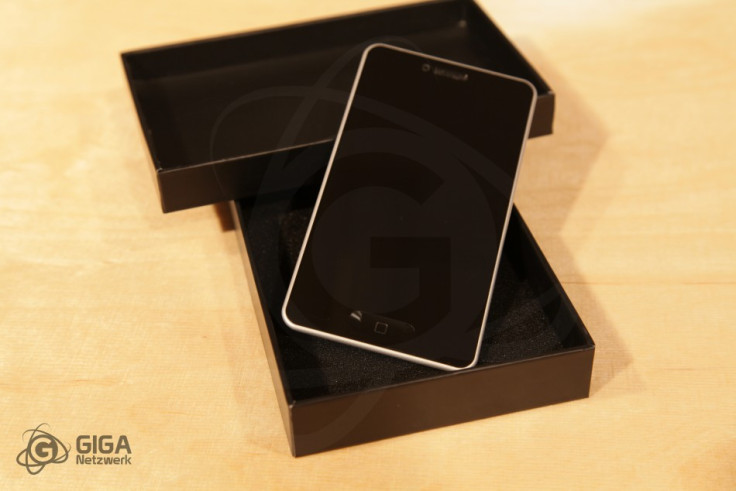 Want an iPhone 5 but just can't wait until next Tuesday? You're not alone, as a German technology site has built their own iPhone 5 prototype, based on recent rumours.
Using CAD designs, hardware components and rumours the site, Giga.de, has machined the iPhone5 mockup, even using a solid block of aluminium to create the back case with tapered edges like an iPad 2.
The mockup is slightly wider than the current iPhone4, and uses a larger 4 inch touchscreen which combines to "make it more compact and easier to handle," according to the site.
"The process to create this prototype is the same that's used to create the iPad. The back was machined from a sold [sic] block of aluminium, which was later treated with glass pearls to get the same slightly rough touch that we already know from the iPad."
As stated in some rumours, this iPhone 5 mockup has a redesigned Home button; oval in shape and acting as a capacitive touch button "that reacts to a light touch" instead of a mechanical button as seen in all previous iPhones.
"The reasons for this change are obvious: a mechanical button takes away valuable space inside the device and, because it's the most used button, is likely to fail during the lifetime of the phone," the site explains.
German website Giga.de expect the iPhone 5 to get an A5 processor, 1GB of RAM and, as previously mentioned, a larger screen: 4 inches instead of the 3.5 inch screen of the iPhone 4. Screen resolution, however, is expected to remain unchanged at 960x540 pixels.
Finally, the site believes that the new iPhone will get an 8 megapixel camera and will come with the current 16GB and 32GB storage options, adding that a 64GB model could be announced, given the most recent rumours.
All will be revealed by Apple at a media event from the firm's Cupertino headquarters on Tuesday October 4.