One week closer to the launch, or launches, of the iPhone 6 and those desperately keen on obtaining one of the fabled devices can now place their orders - in China at least.
Dozens of Chinese vendors are taking orders for the latest incarnation of the iPhone, according to the Wall Street Journal, charging a deposit ranging from 500 yuan (£50) to 7,999 yuan (£760).
It's still unclear what exactly this amount of money will get the buyer, but as part of IBTimes UK's weekly round-up of rumours, gossip and hearsay, we offer a glimpse of what to expect.
---
Fold-up phone
---
A collection of 40 newly granted Apple patents was published by the US Patent and Trademark Office (USPTO) this week, with one of the stand-out technologies being that of a flexible display.
The patent, spotted by Patently Apple, details separate housing portions with mounted screens that are connected by hinges.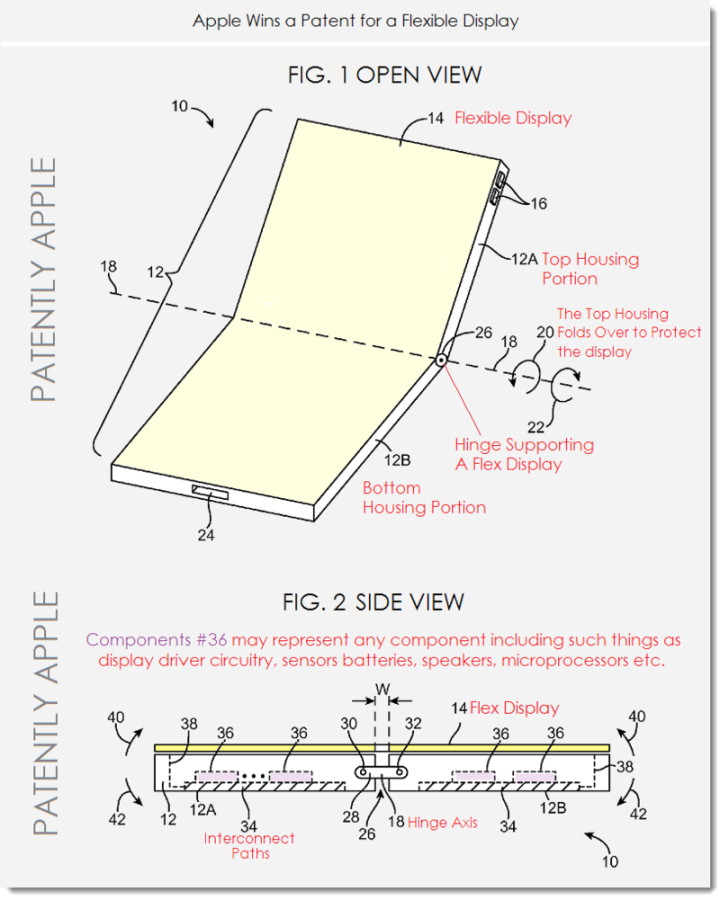 While it is more likely that this type of display will feature on some type of wearable device, and probably in the distant future, with Apple, you never know.
---
Motion commands
---
Another patent published this week by the USPTO suggests that Apple could be including motion sensing technology in some of its upcoming devices.
The Infrared Sensors for Electronic Devices patent describes a "bolometer" that can distinguish between living creatures and inanimate objects by measuring temperature.
Knowing this, the sensor can acknowledge motion commands from users to control various features.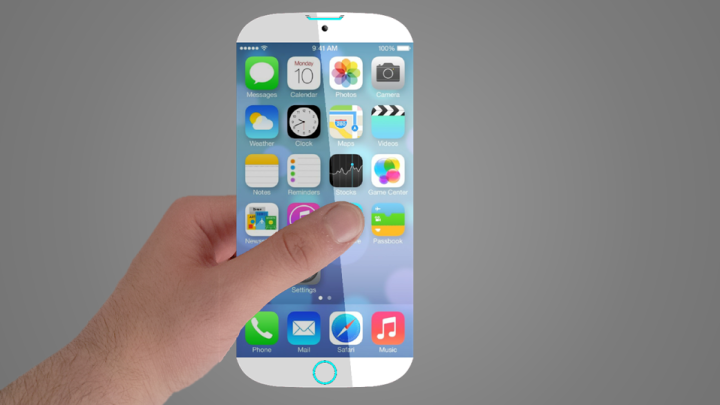 "Using sensors that measure the temperature of external objects such as a user's head, that measure the proximity of nearby objects, that measure ambient light levels, and/or that measure motion in objects such as a user's hand, control circuitry can control the operation of an electronic device," the patent reads.
---
Staggered launch
---
It is widely expected that Apple will be releasing two versions of the iPhone 6: a 4.7 inch model and a 5.5 inch model. What is not known is when exactly they will arrive.
Reports in tech news site Digitimes claim that as part of its marketing strategy, Apple will release them separately. It will mean that the smaller version would arrive in September and the larger version would not come until next year.
This tactic is apparently to maximise sales of the iPhone 6 and mean that the two devices will not compete against each other in the same way as the iPhone 5s and the iPhone 5c did.